Like a lot of you, I am always trying to get the most out of my money. At home, that means I need to find creative ways to mix up my space! Here are 3 different ways to arrange your pillows to switch things around and make the most of what you have!
Putting the pillows side by side is a great way to make your bed look more full. It also allows you to show off how cute each individual pillow is! The macrame pillow gives the set more texture, the embroidered geo pillow balances everything out with the neutral tones, and the pom-pom black and white pillow is just so much fun!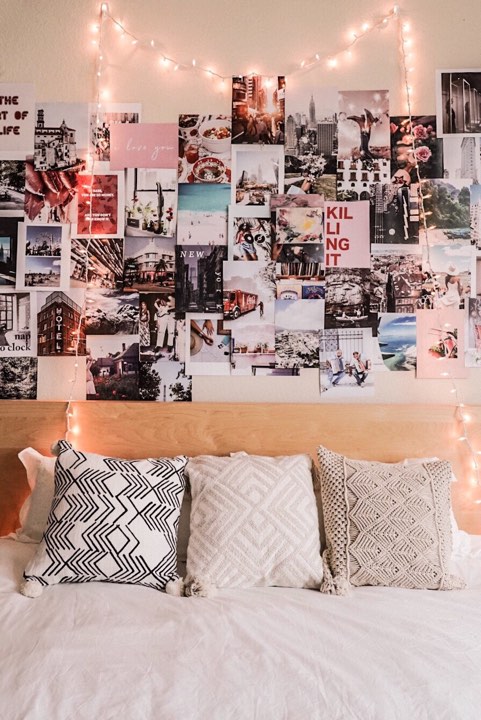 This is probably my favorite way to organize the pillows! Also, a little tip is I like to put the most vibrant one in the middle. The black and white printed pillow is bold and visually a little easier for my eyes to handle in front.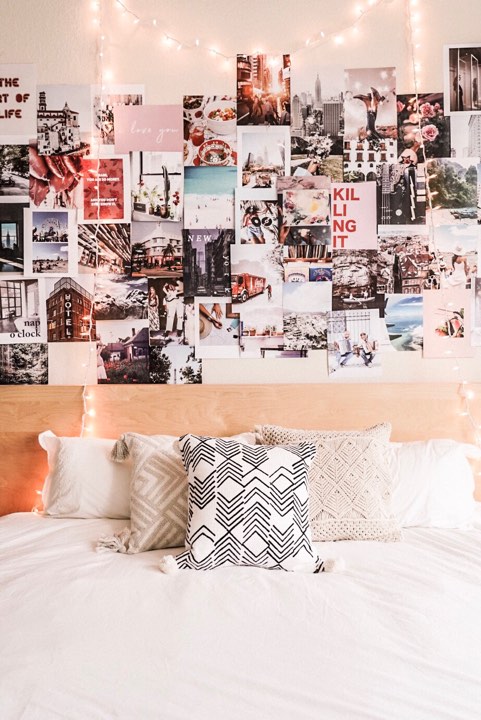 Having just one pillow in the middle is budget-friendly and a little more simplistic if you're not all about having tons of decorative pillows on your bed! The white emmie shams have a really simple cut-out pattern to balance all of the print in the middle. Side note: Can you tell I have a favorite pillow out of them all?!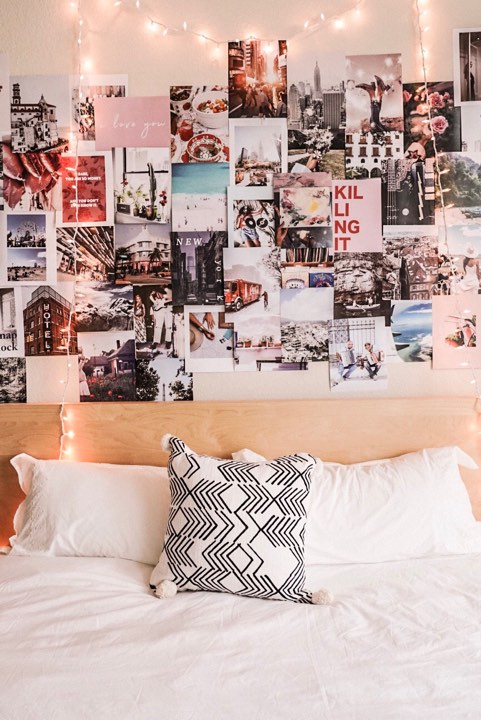 Bonus Tip: Move the pillows around into different patterns in order to get a different look! When I switched out the black pillow for the shag pillow, I really loved how neutral the overall look became.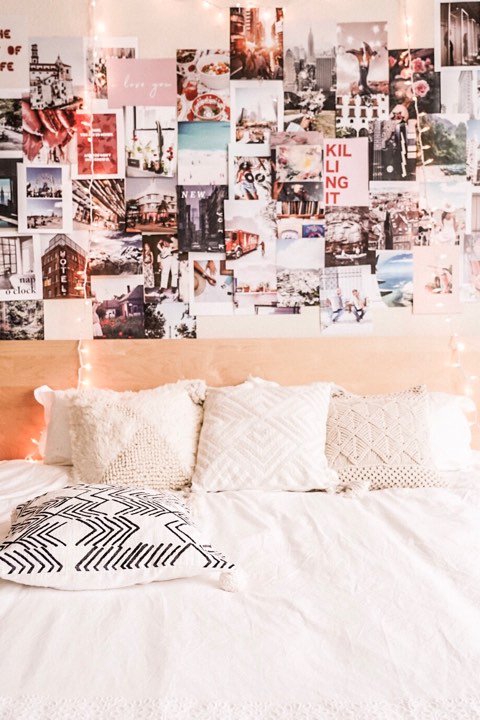 For more pillow inspo and home decor looks, head over to @astoldbymichelle on Instagram! A huge shoutout to Cstudio Home for sending me these amazing pillows! If you're interested in the pillows that are featured in this post, click here to shop them!