I remember being in college and walking into my dated and kind of gross dorm room. My first start to interior styling surprisingly started there! It's hard to make a cold, empty room a place you want to come back to after a long day. My dad felt so bad leaving me there, he got me a comfy bean bag to make the space a little more cozy. When you think of a bean bag you may be thinking of the kind you had when you were a kid, but this bean bag had arm rests and literally looked like a fluffy, real chair! You better believe I styled the heck out of my dorm and I centered a little nook under my bed around the bean bag!
Today I've partnered with Big Joe bean bags I've upgraded bean bags and I wanted to show you practical ways to style them anywhere. If you're in a dorm room, small space, or home, you can use these tips to seamlessly fit one into your home!
Frame it! Whenever I decorate, I try to frame my focal point. My inexpensive go to's are lights, banners, and polaroids.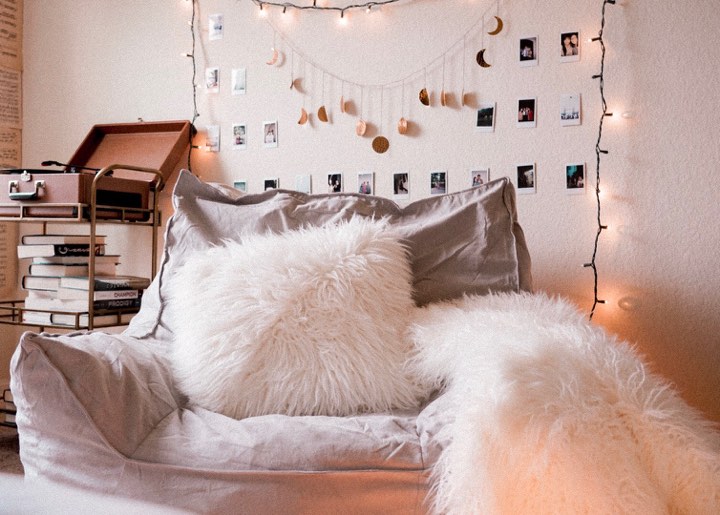 2. Fit it into a cozy corner of your space. A nice beanbag can be very large so it can look strange in the middle of a room. It instantly makes your space a little cozier and can even become an integral part of a reading nook!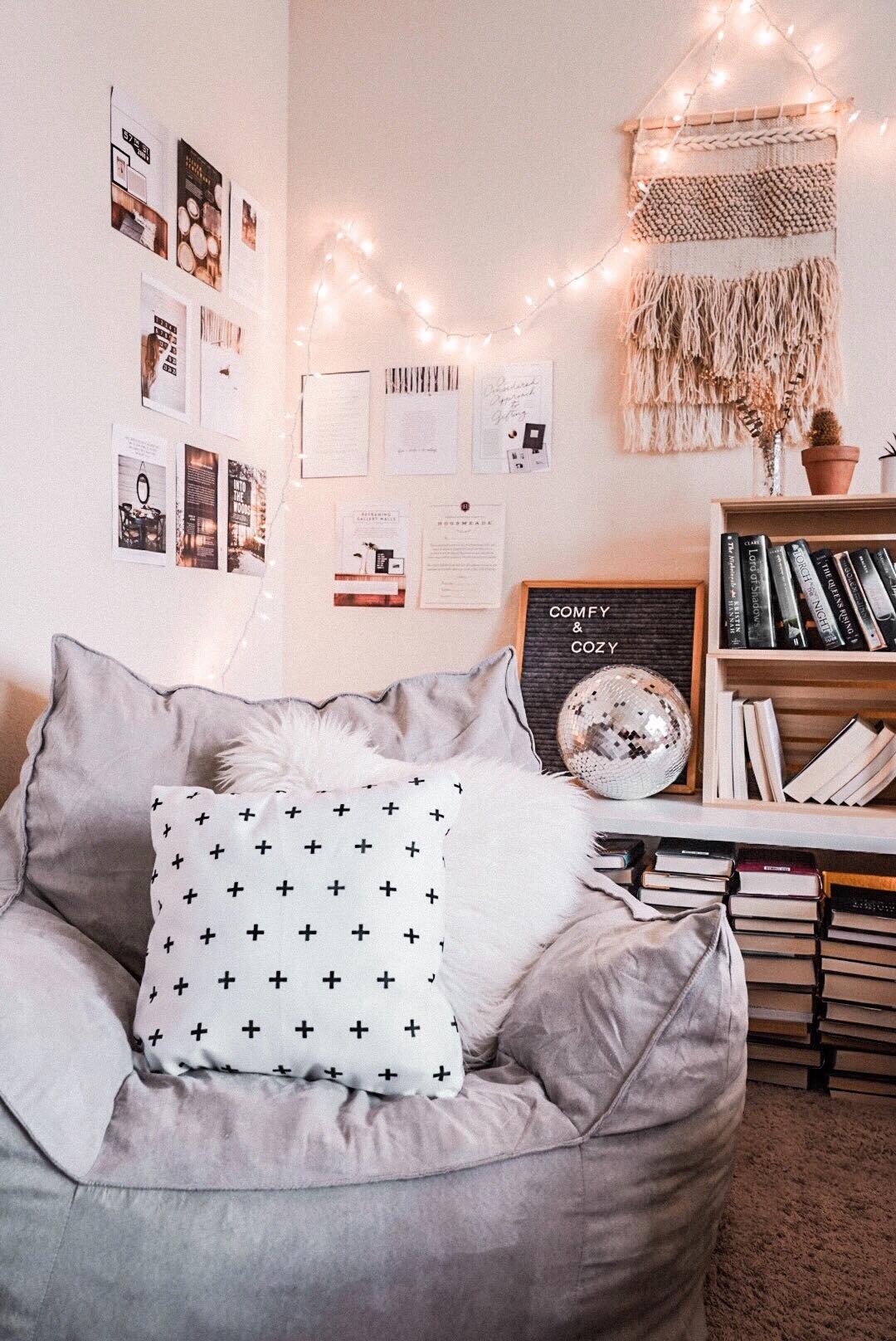 3. Add lots of pillows and blankets! Pillows turn bean bags into fancy furniture. Trust me on this. It will instantly turn a simple bean bag into a huge focal point and a place where you or you pet wants to be!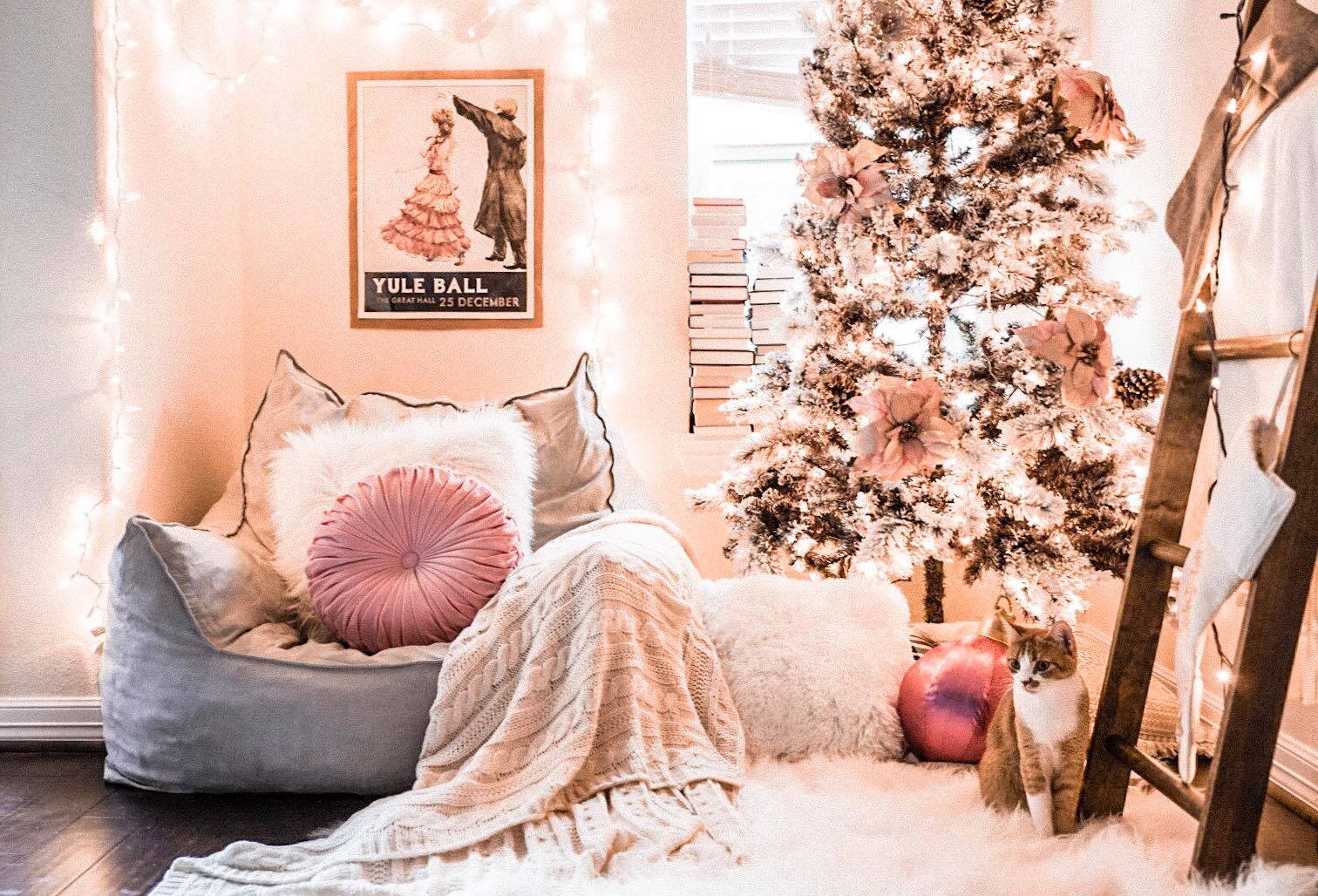 Here is the exact bean bag I have! Where would you put a beanbag in your home? Let me know in the comments below!