[Disclosure: This is a sponsored post in partnership with Bed, Bath, and Beyond and reflects my honest, personal opinions.]
Summer has got me so excited to spend more time outside. My backyard is actually really tiny, but I love decorating areas that are challenging. I thought about what I wanted in an outdoor space and I really just want a relaxing place to sit, read, and relax!
So this is what the space looked like at the beginning. Yes, those are old cardboard boxes and a bunch of random stuff on the floor. I've honestly neglected this space for a while so I was incredibly excited to spruce it up a bit!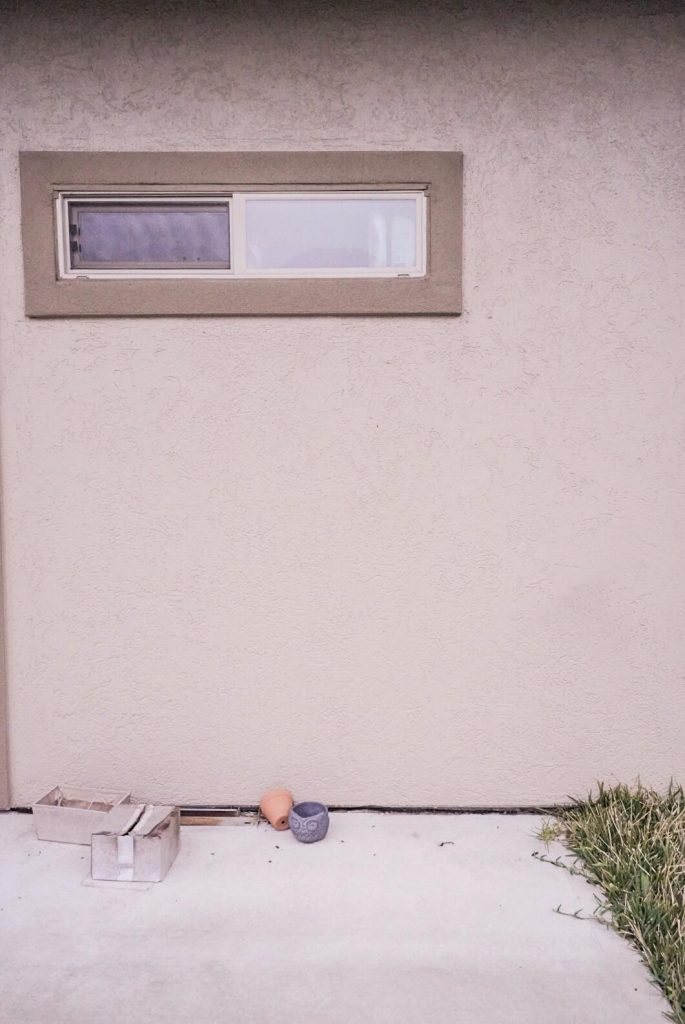 Since the space is small and I wanted to stay in budget, I looked at what big items I wanted to fill the space with first! The first piece of furniture I picked out was this AMAZING swing hammock chair!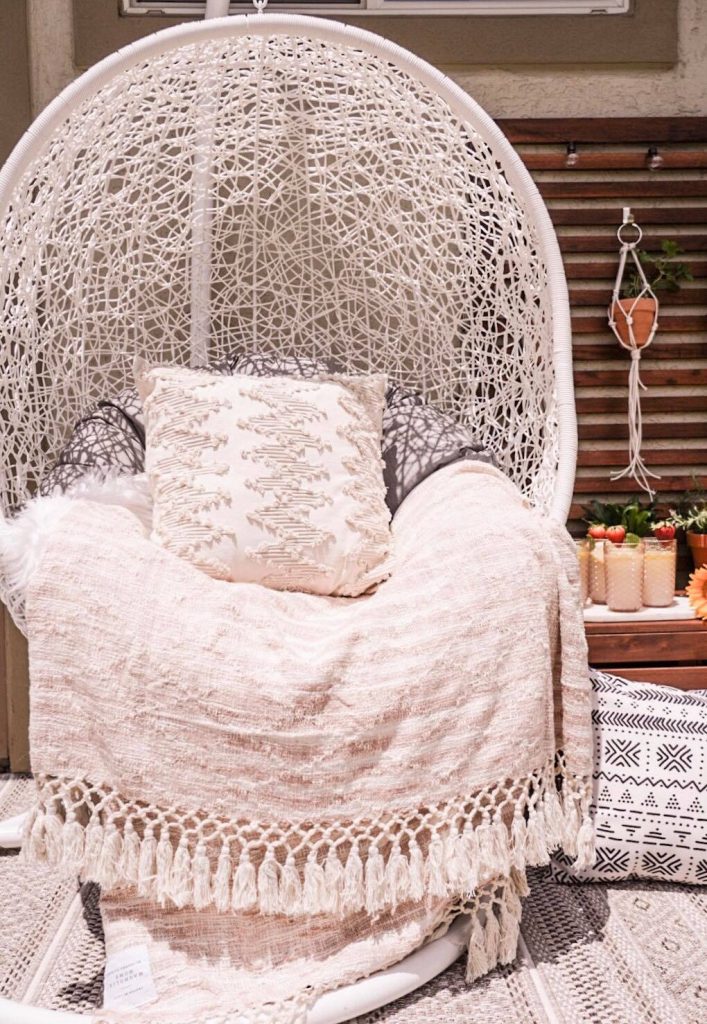 The next big item I picked out was this fun outdoor rug! Since my patio is mostly concrete, I wanted to make the area more homey. When I saw the pattern, I immediately fell in love!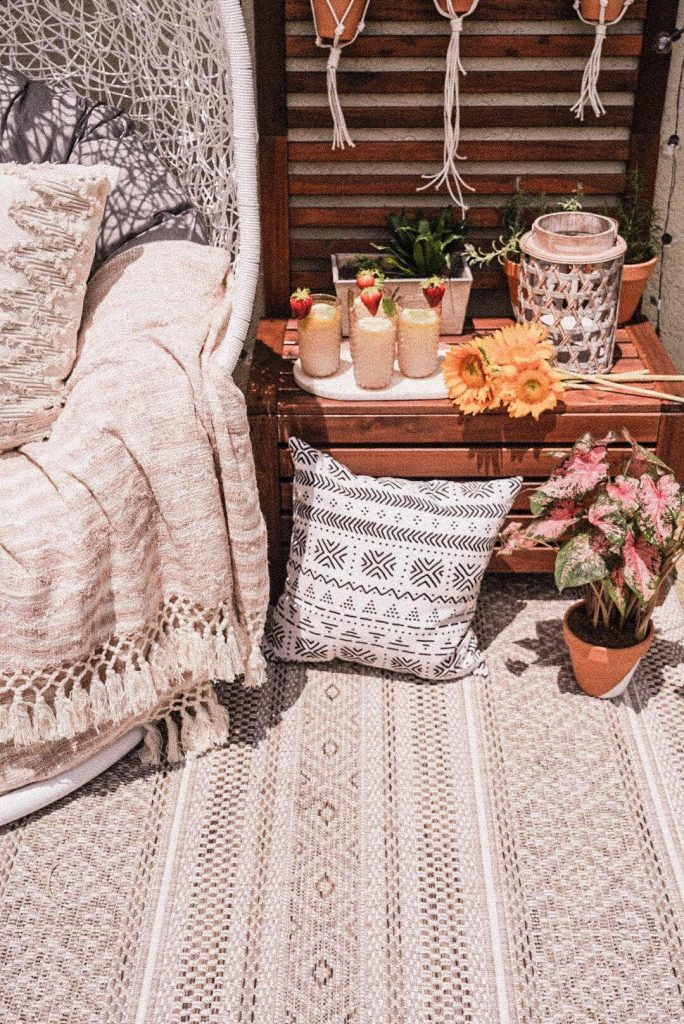 Lastly, I decided to add little touches to give the area more personality. I decorated the swing hammock chair with a Magnolia Home blush throw, this frayed chevron throw pillow, and a small faux sheepskin rug.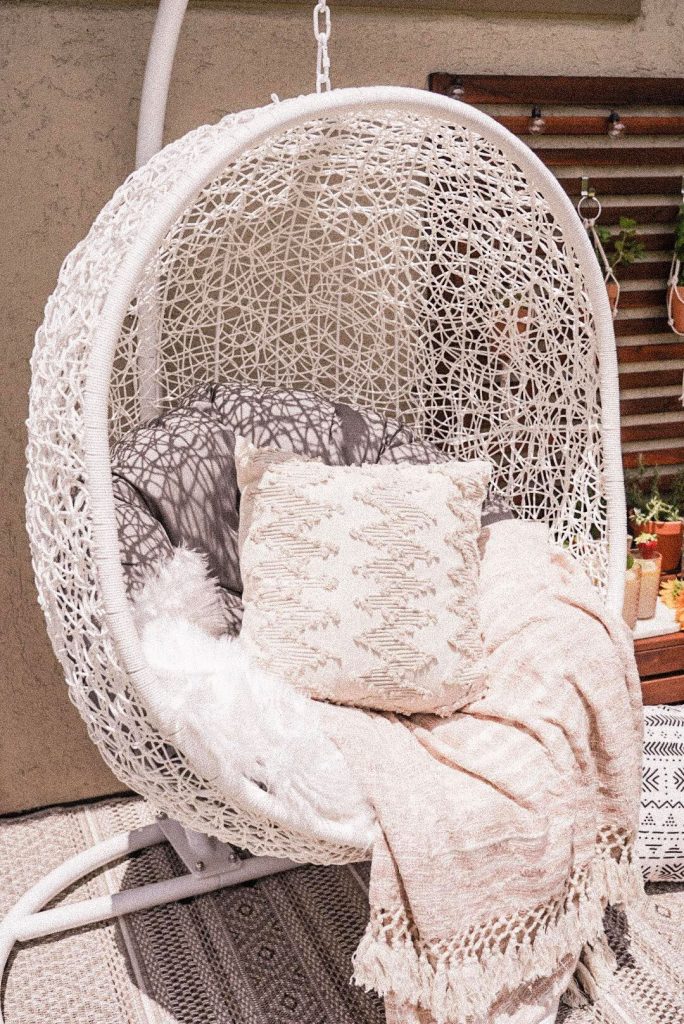 For the finishing touches, I picked out another pillow with a tribal pattern, solar-powered string lights, and a bamboo lantern!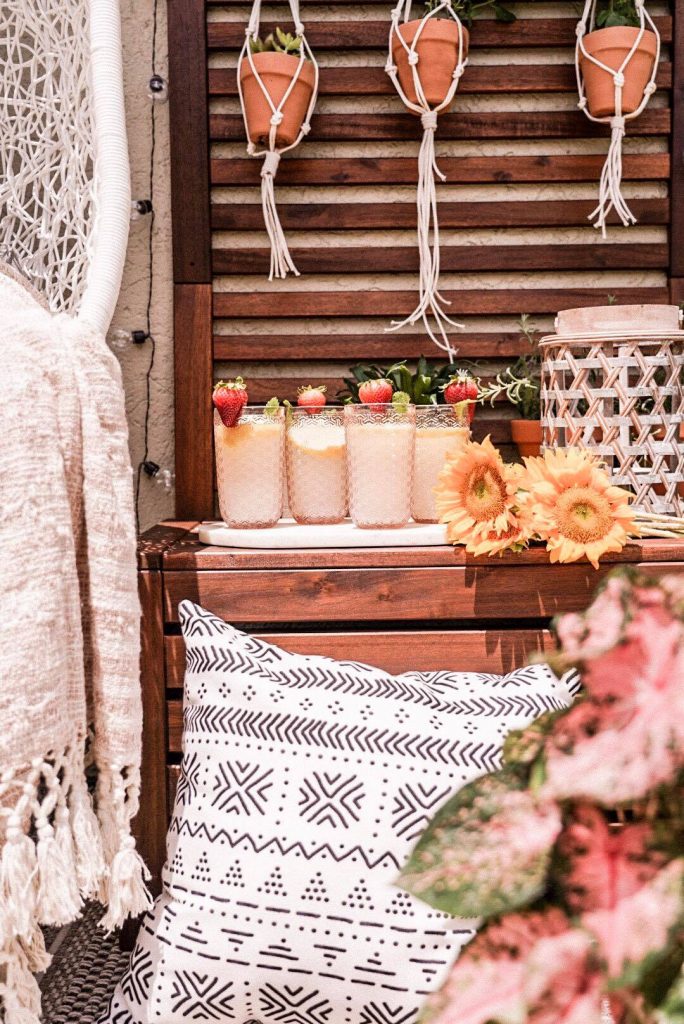 Finally, I picked out these pink bistro key high ball glasses for when guests come over!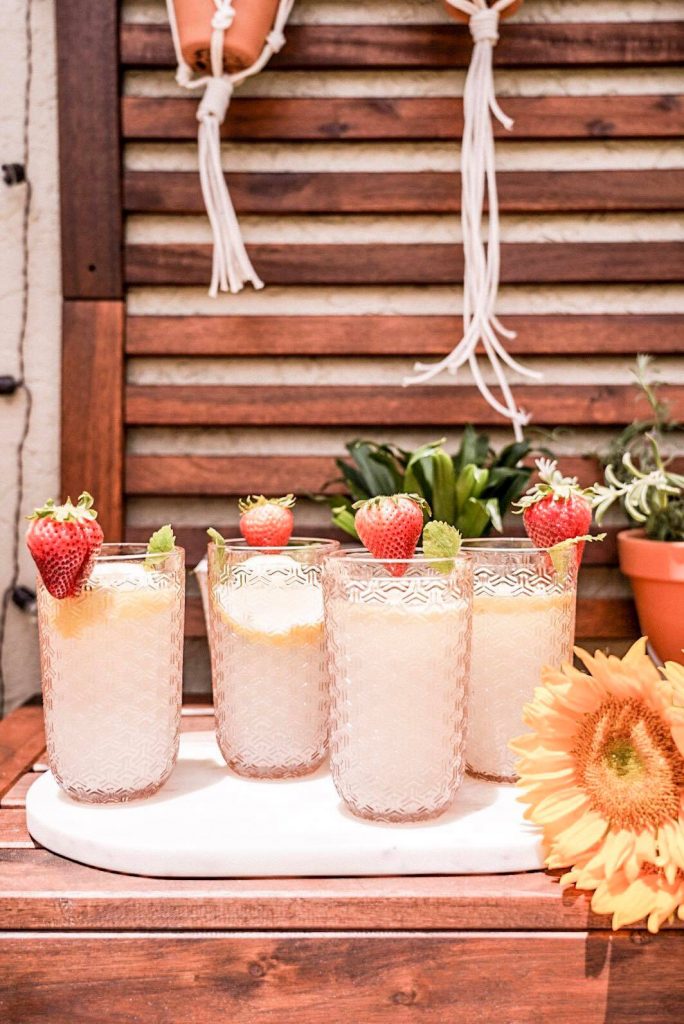 Here's a little before and after of the entire space! I cannot wait to spend more time outside in my cozy, new plant-filled patio!