This fall floral DIY was shockingly super easy! It takes a lot of time to put together, but the final result is so worth it! You will need faux florals, floral foam, wire cutters/scissors
I started off with these floral foam cubes from Michael's. You can definitely do a smaller size if you don't want your arrangements to be as big!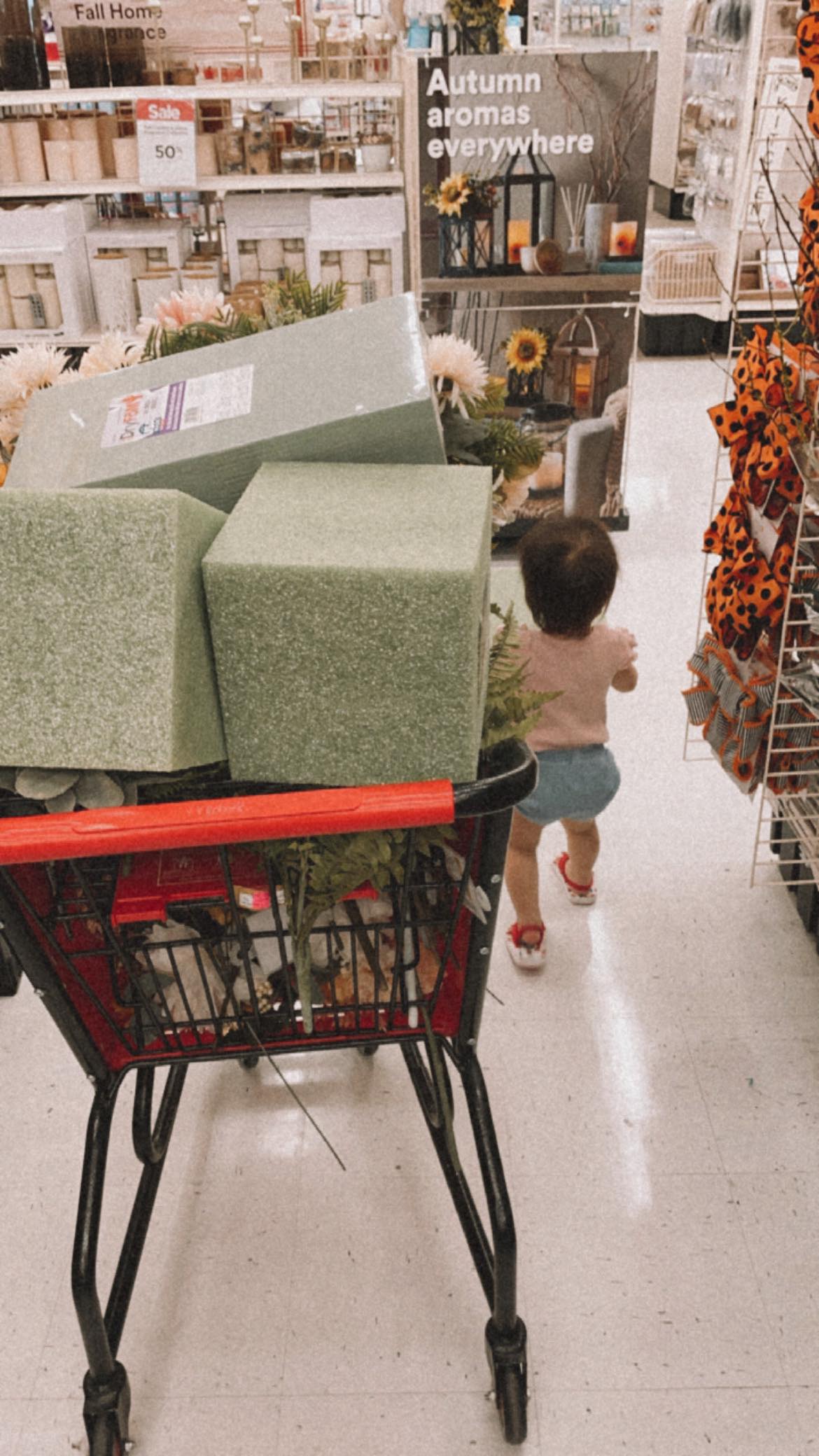 Then I picked a color scheme! I wanted the majority of the arrangements to be neutral with some pops of pink and orange! The best part about faux florals is that you can reuse these for different seasons if you just switch out some of the colors to fit the current season! Tip: look for florals that have a wire inside them! It makes it easier when you push them into the floral foam!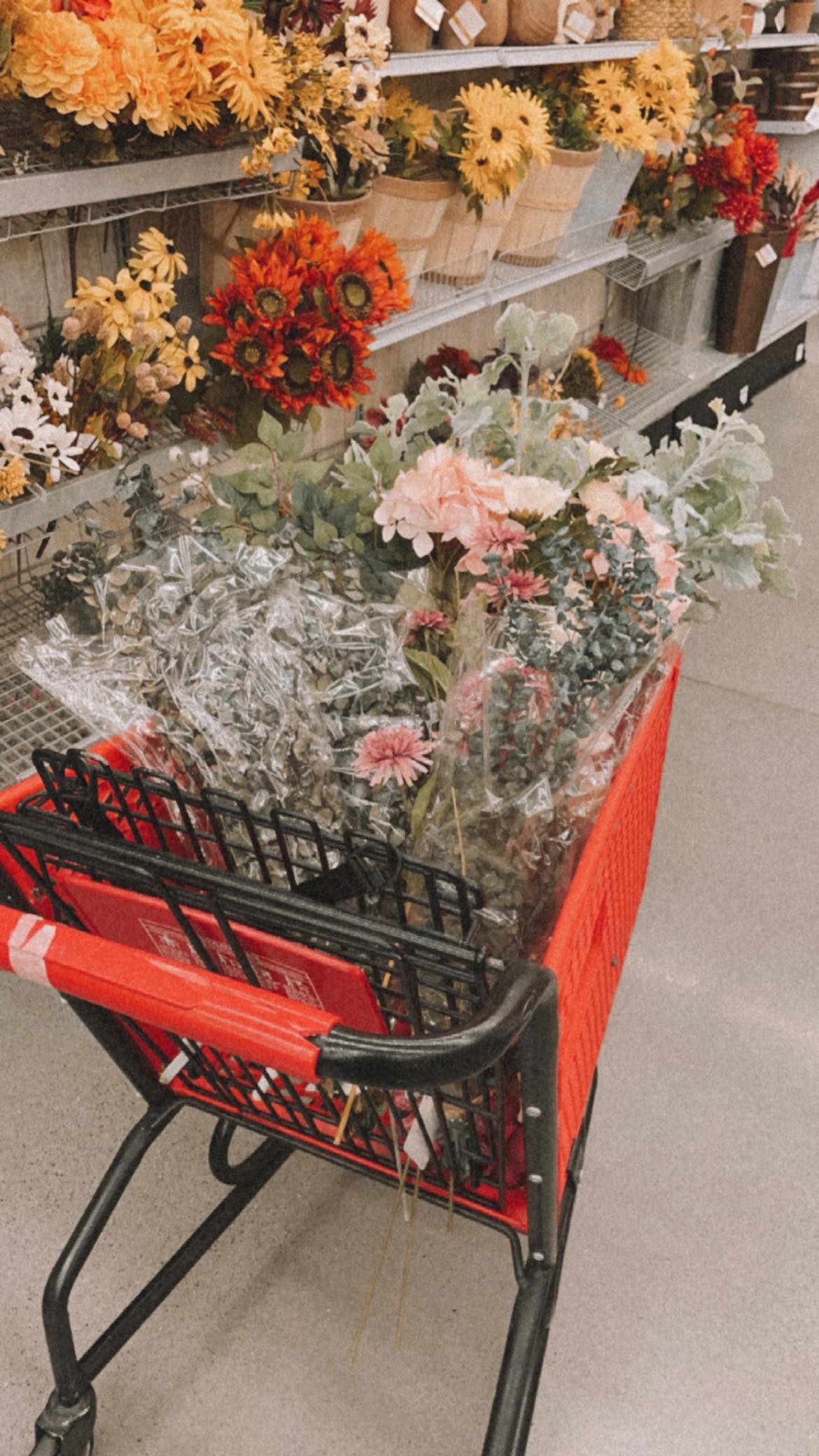 I put together all my arrangements on the stairs, which you definitely don't have to do, but since I only filled the front of the cubes, it helped to see what it'd look like. I would run down the stairs every time I finished an arrangement to make sure you couldn't see any foam and to see if the design I was doing was moving in the right direction!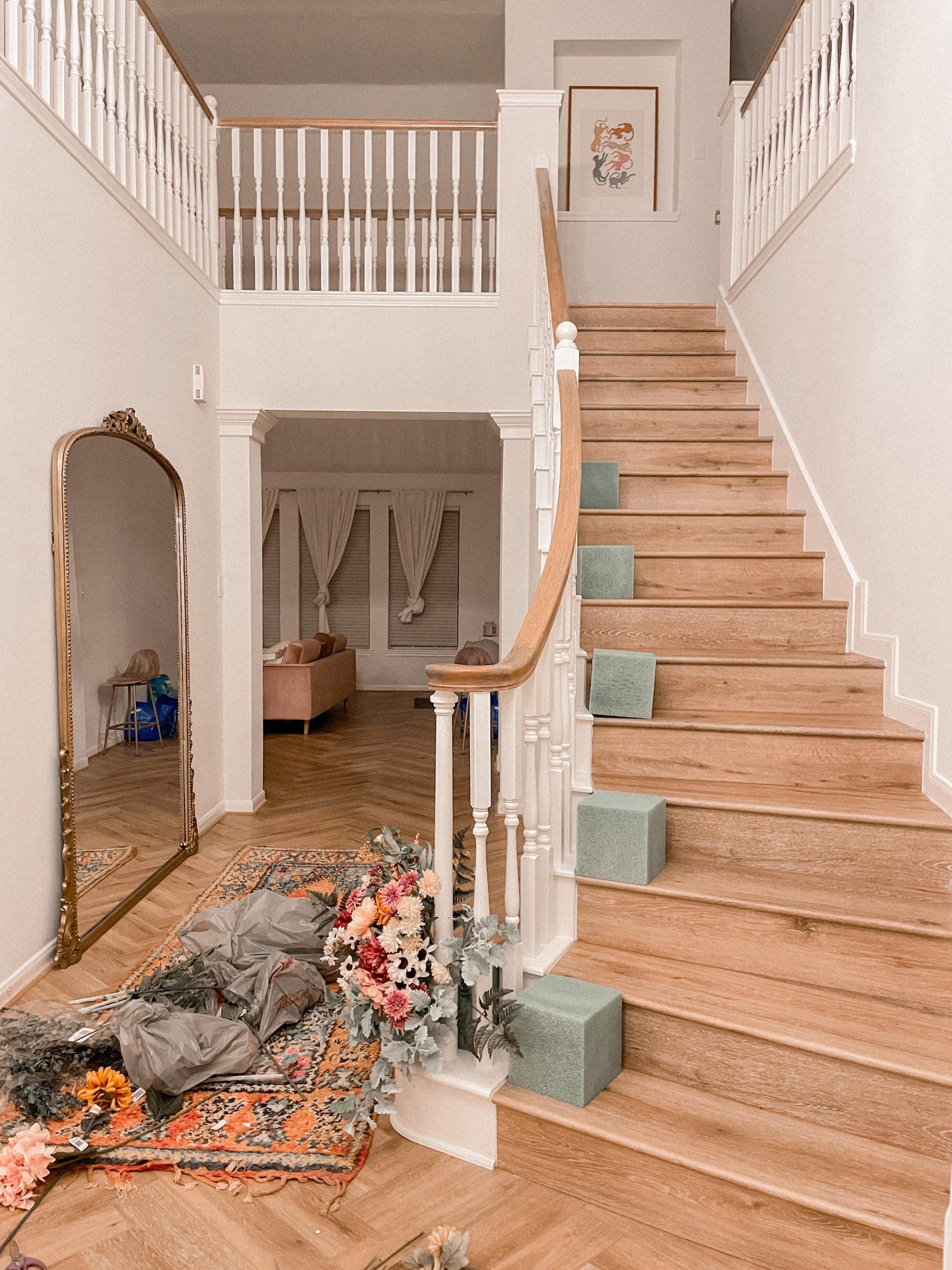 You can use wire cutters and scissors to cut the flowers and then push them into the floral foam! This was the most tedious part of the project because it can take a while to get through some of the thicker stems! Also, iff you only put flowers in the front, you may have to put a paperweight on the back to keep it from toppling over!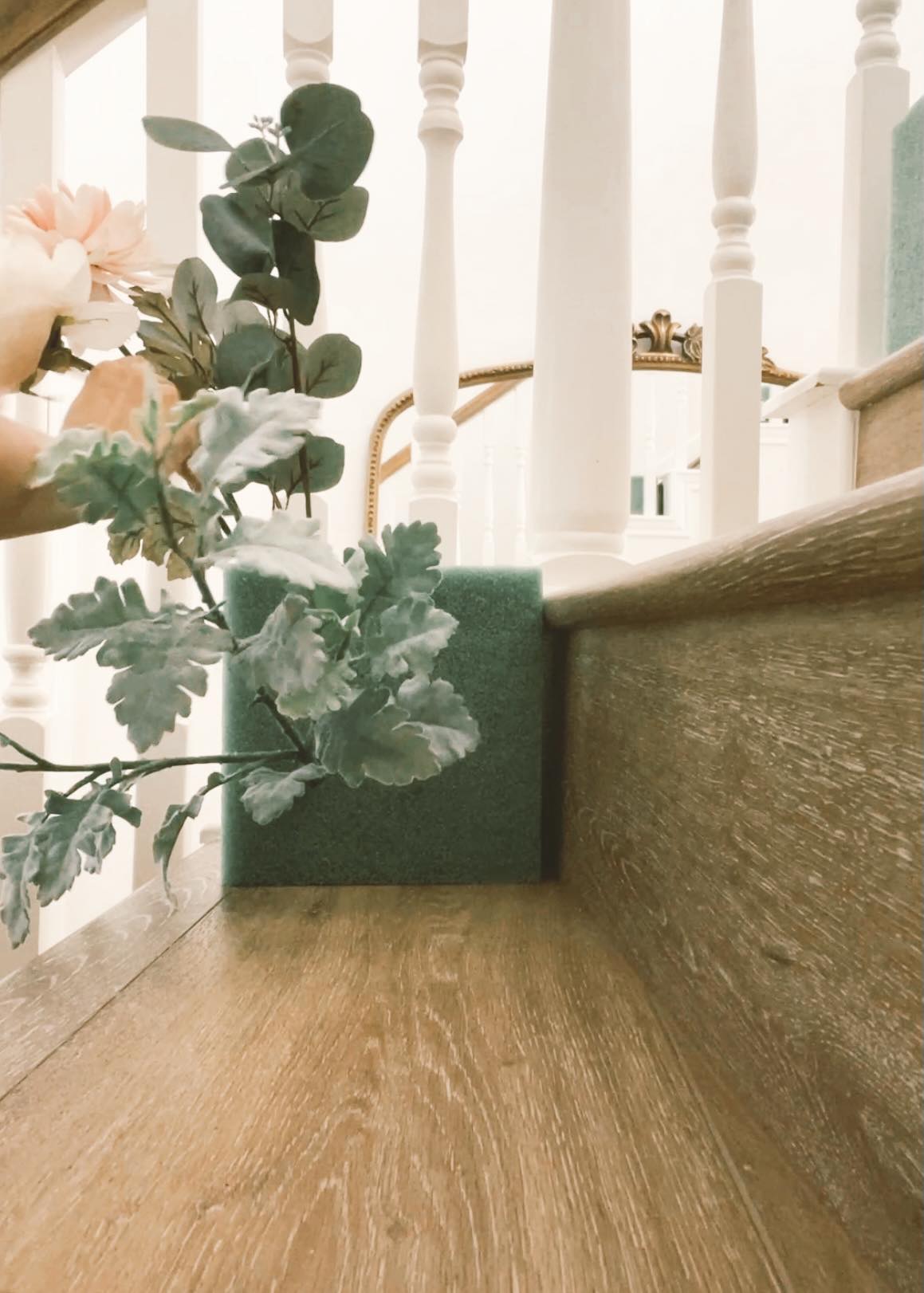 The end result was SO DREAMY! I still can't get over the fact that I did this! The total cost of the project was $500. While, it was expensive, I can continue to use these throughout the year and funnily enough, my friend may end up using these for her wedding reception!