This post is sponsored by Rocket Mortgage® and reflects my personal thoughts and opinions.
Last December, I had just given birth to our baby girl, we were mid-pandemic and I was incredibly busy with projects. I swore I wouldn't add anything else to my plate, but my husband was casually looking at homes closer to my parents for me and in late December said he had found the PERFECT home for us! I almost told him we should just skip going to see it and wait to buy when things calmed down, but he insisted it was the right home for us. We went to see it and I immediately knew it was the one! We put in an offer almost immediately after. The design of the home was so not us, but I could imagine what it could become and saw a lot of potential in it to be the perfect home for us to raise a family in!
Here are a few before and after photos of our home!
Before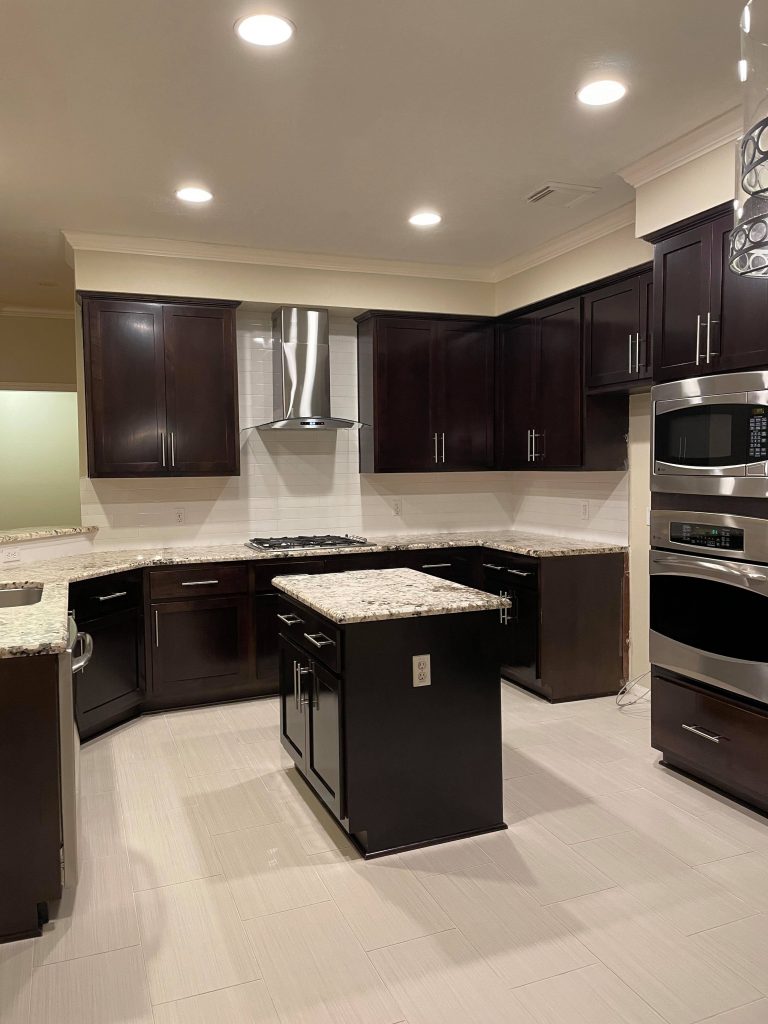 After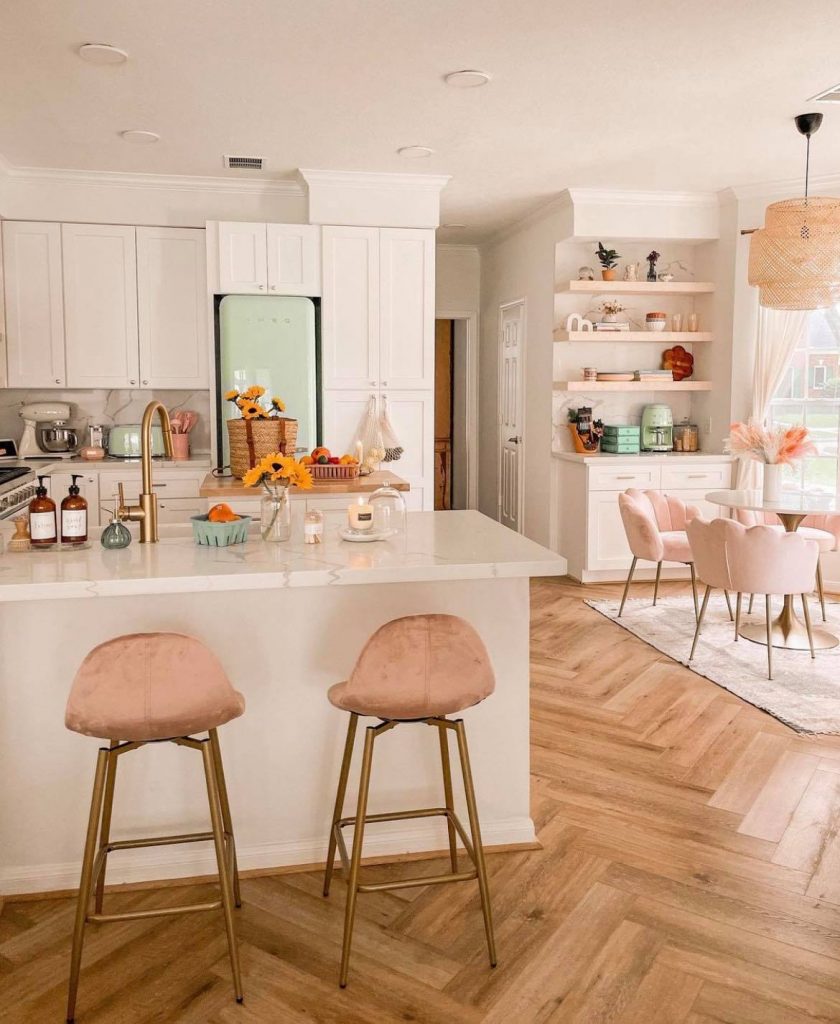 I decided to change out the flooring to a herringbone luxury vinyl plank pattern. We majorly reconfigured the appliances and switched out the silver sink, replacing it with a white farmhouse sink and gold hardware. One of the last major changes was switching out the dark brown cabinets for white!

Before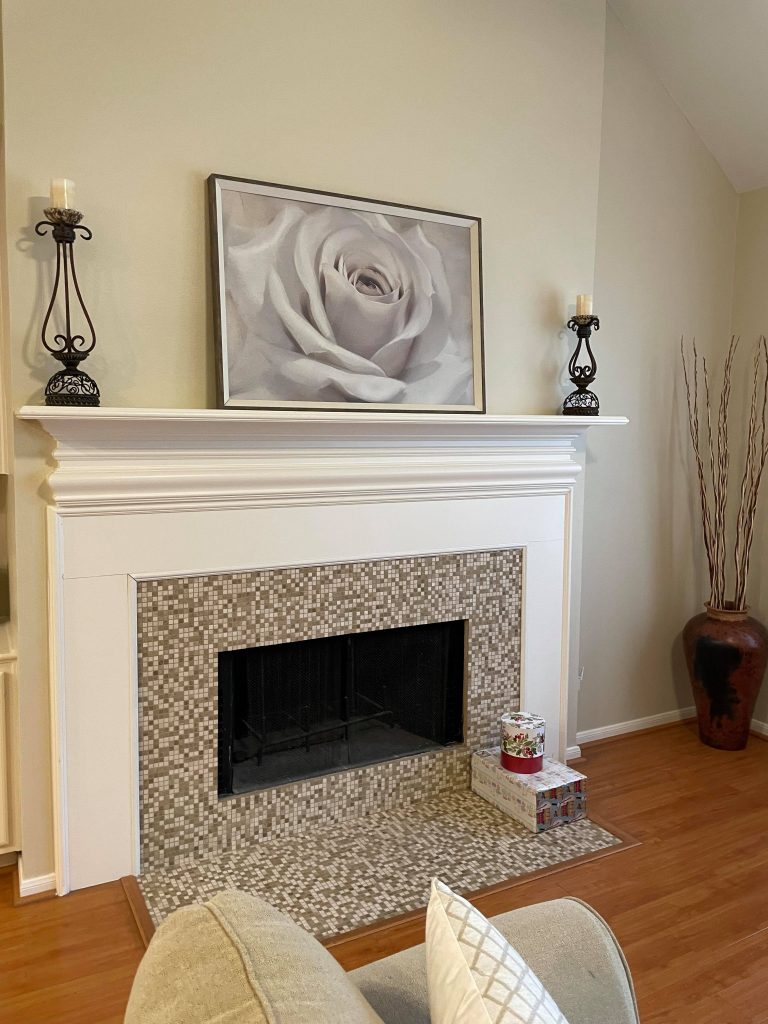 After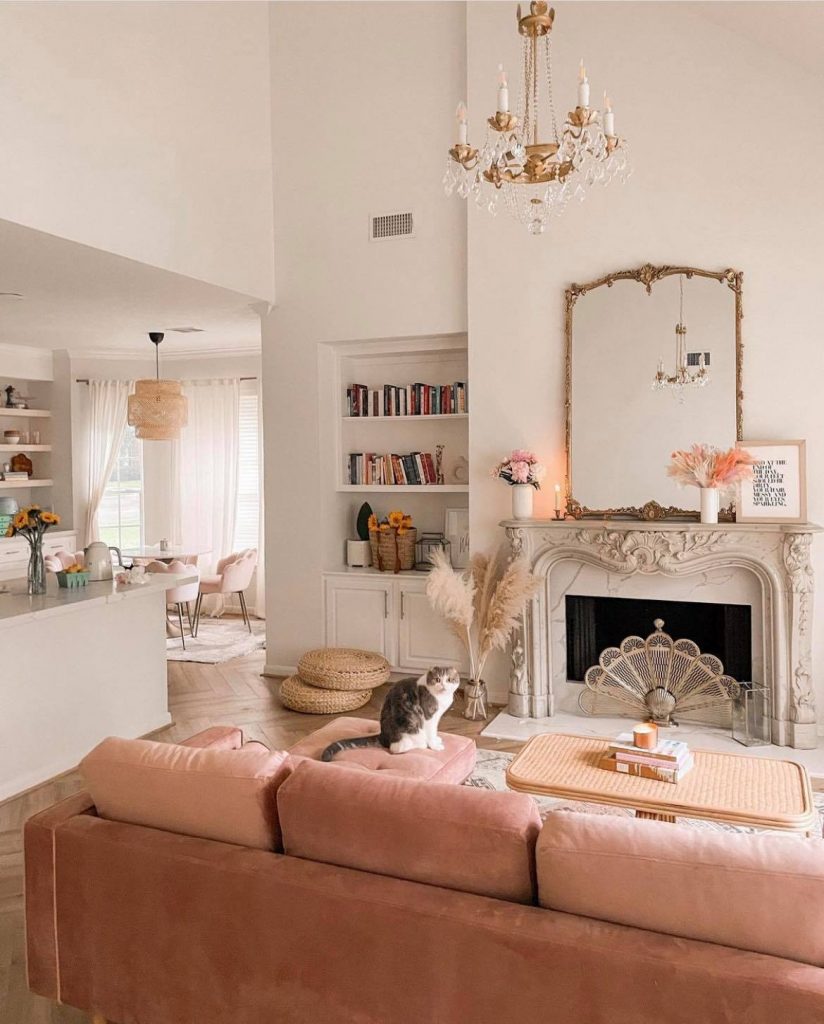 I really didn't like the tile on this mantel and wanted something with a more classic/vintage vibe. I found this amazing statement mantel being sold secondhand and knew it would make a big impact! You might also notice the walls are way less beige – we repainted the entire house white!
Before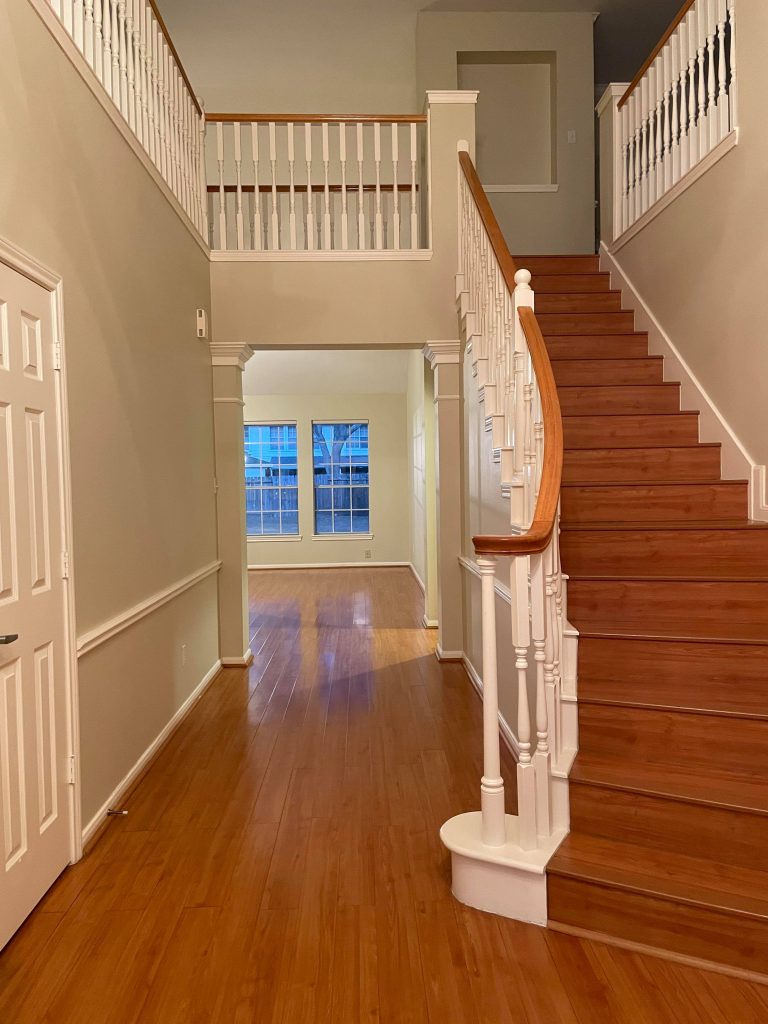 After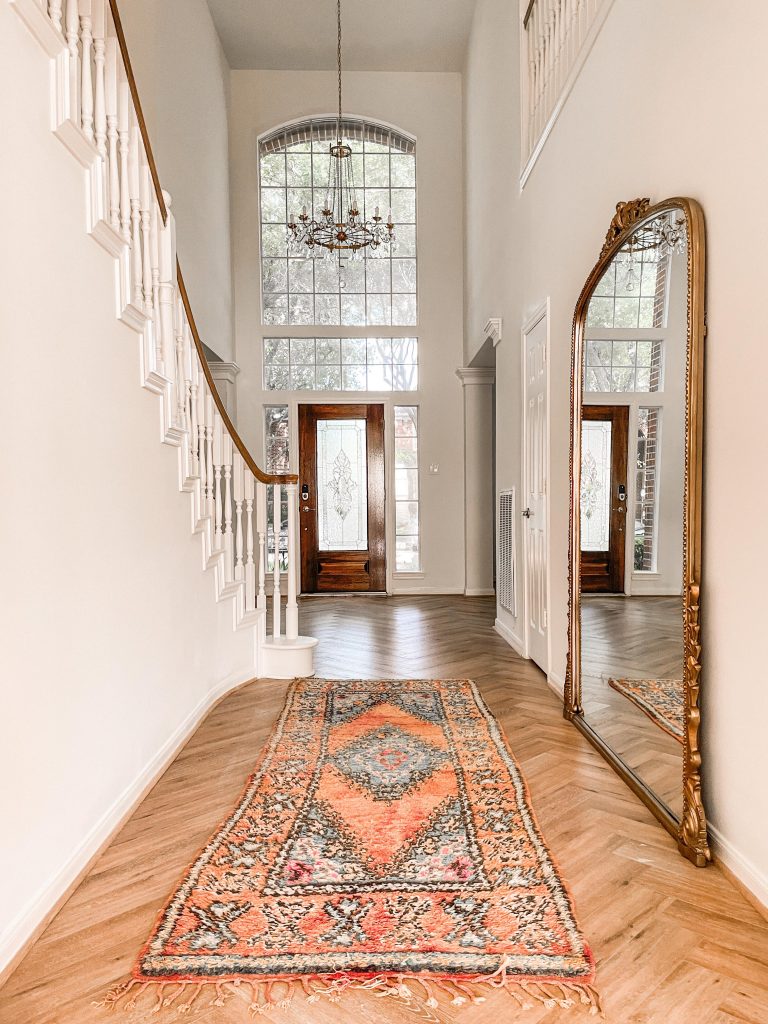 Here, we switched out the flooring, took off the chair rail and added a beautiful chandelier!
One of the biggest comments I get about our home buying journey and remodel process is, "I can't believe how fast you transformed your home!" While the remodeling process was very quick, the other parts of the home buying process was long. Since my husband and I weren't planning on buying a home when we did, we were very unprepared. Something I would highly suggest before looking for a home is determining a budget you feel comfortable with and looking into a mortgage partner who can help you understand your home loan options! I wish I knew about Rocket Mortgage® because they really help make the home buying process easier. They have an Online Learning Center, to arm you with as much information as needed throughout the process. They provide you personalized loan options based on your budget and situation. You can even access your mortgage information at your fingertips via their app, so it's really convenient when you need to reference the documents at any given time. They are there to help you every step of the way.
We did an interview with them on our home buying process and gave a tour of our completed projects and one we're still working on, which you can watch below!
We were super lucky to purchase right before the housing market went crazy! If you're looking to buy a home soon, you should definitely see how Rocket Mortgage ® can help you during your home buying journey!