On a whim, I decided to look up AirBnb cabins in the Texas Hill Country and I came upon a collection of tiny home cabins that were built and designed by a husband and wife duo! The views are incredible and they have thought of every single thing you could think of that could make a stay more enjoyable!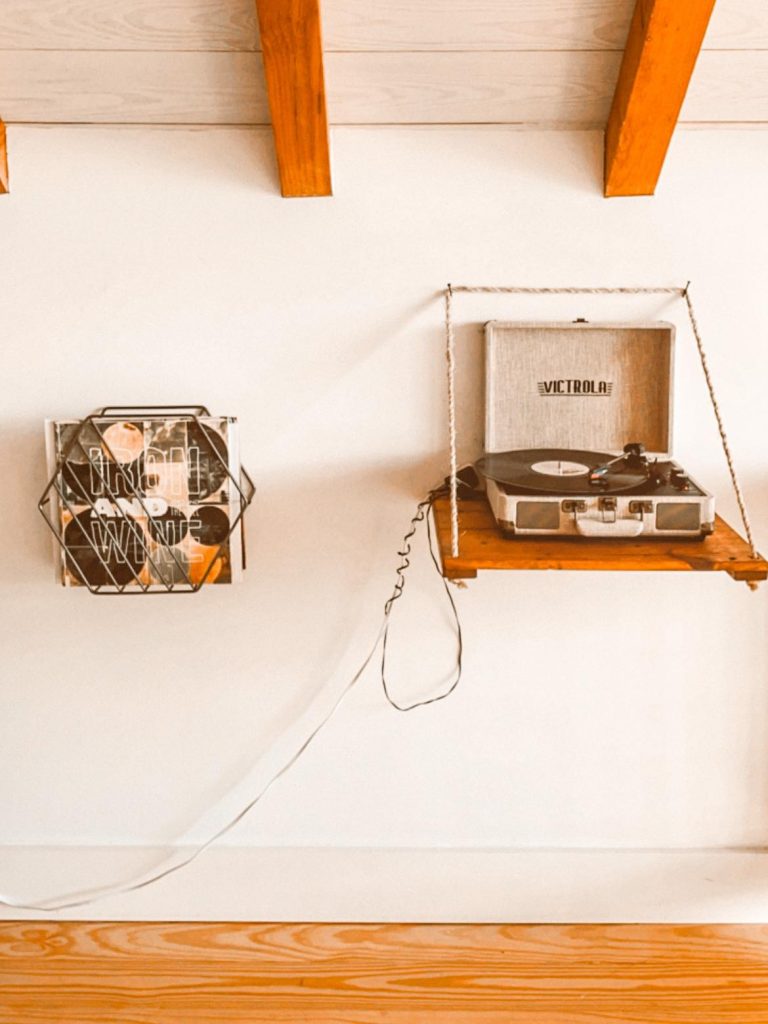 The collection of cabins is called Honey Tree Farms and it's located in Fredricksburg, TX. They all have different designs and features that make them fun to stay at. The cabin we were in had a loft bedroom with a breathtaking view as well as twinkle lights everywhere to give it a cozy feeling. Some of the amenities other cabins have that I loved were hot tubs and hobbit-style reading nooks.
The specific cabin we stayed at was called the Sycamore. It was on the lower end pricewise for Honey Tree Farms, but was perfect for 2 adults and 1 baby!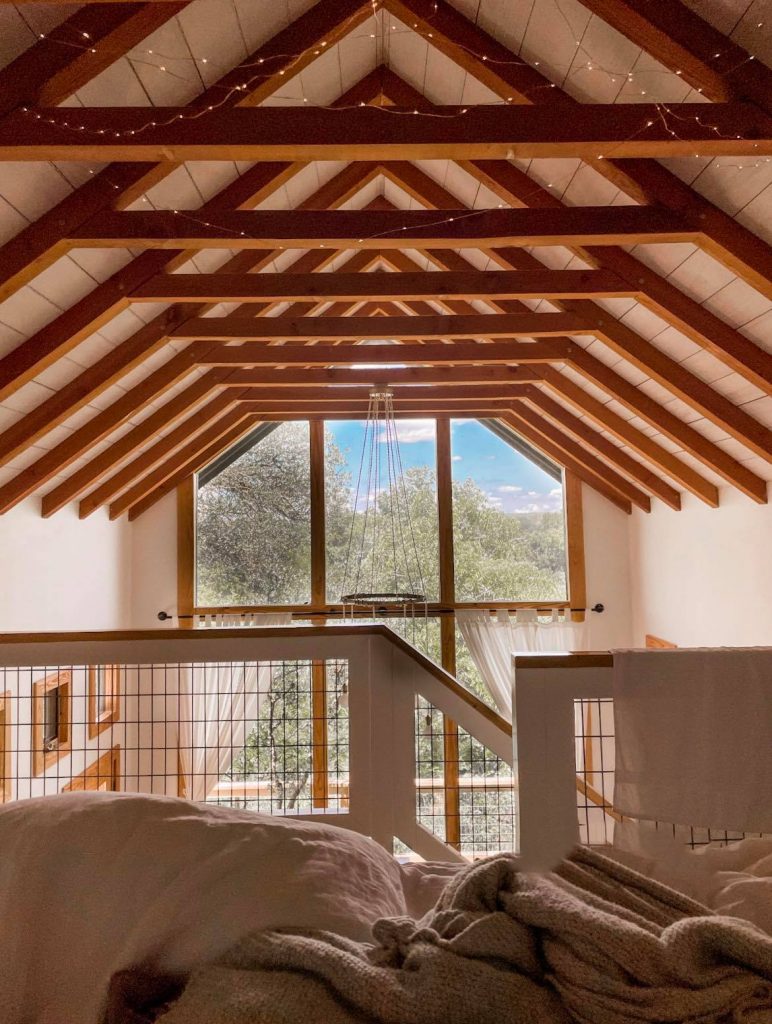 There was a kitchen that had a stove, microwave, mini fridge, coffee bar, and kettle. The design was beautiful and it was super functional!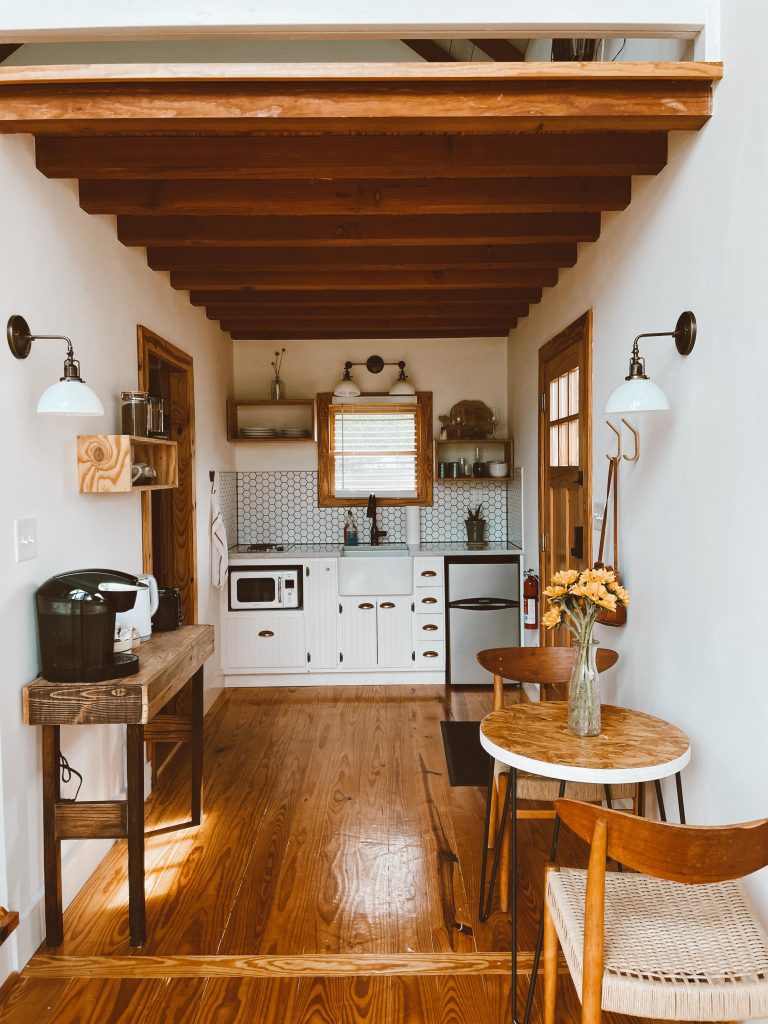 There was a bath and shower which was nice because we have a baby so it was SUPER convenient having a tub for her to bathe in!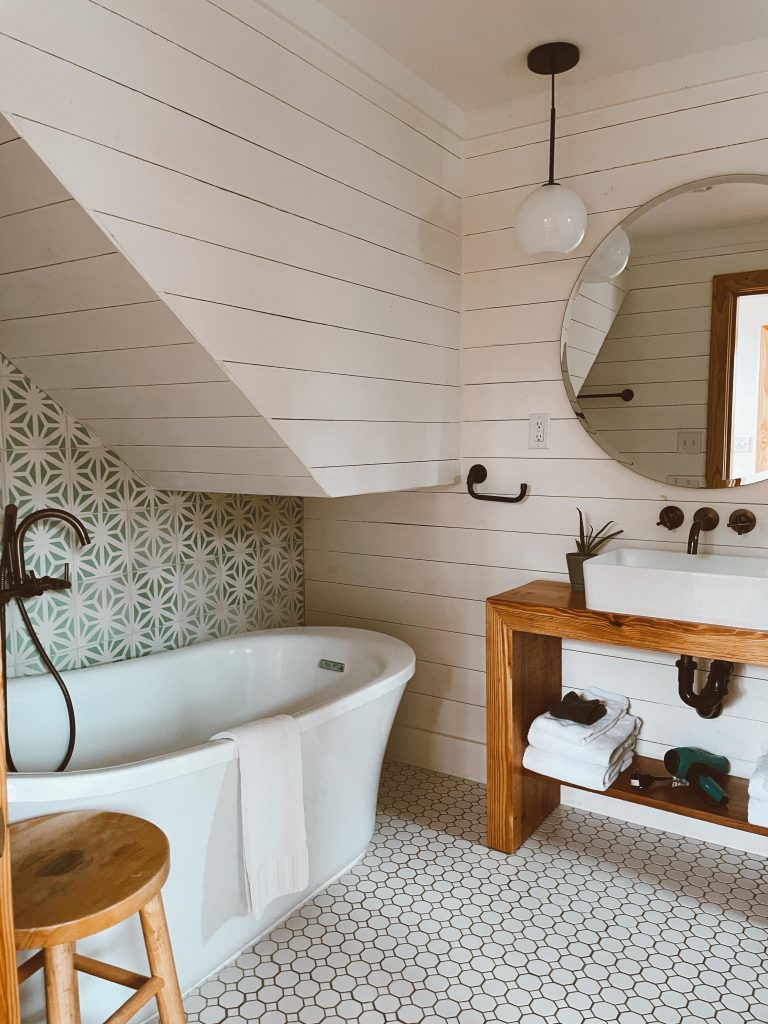 The deck had ample seating, a calming view of a small brook, a hammock to lounge in, and a grill!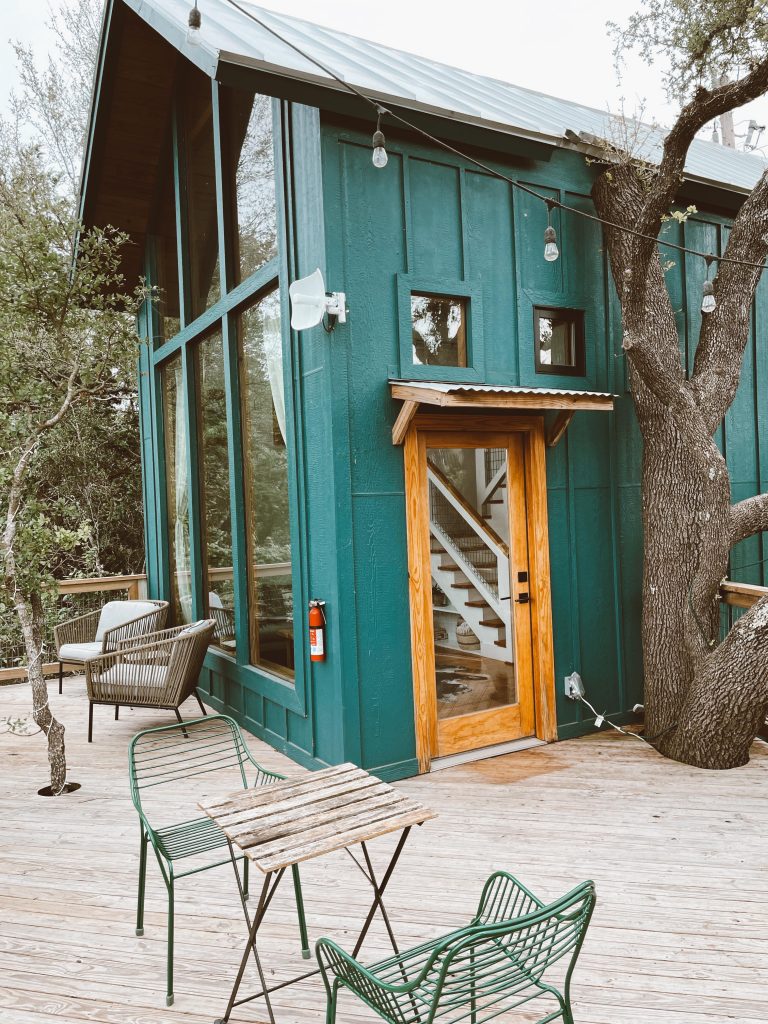 Fredricksburg is a small town, but there is so much to do! Wineries, flower farms, good food, antique shops, and more! If you do end up visiting, our host recommended Emma + Oillie, Otto's, and Frisch Juicerie for food and drinks! He also recommended Farm Haus, an antique store, that I absolutely fell in love with!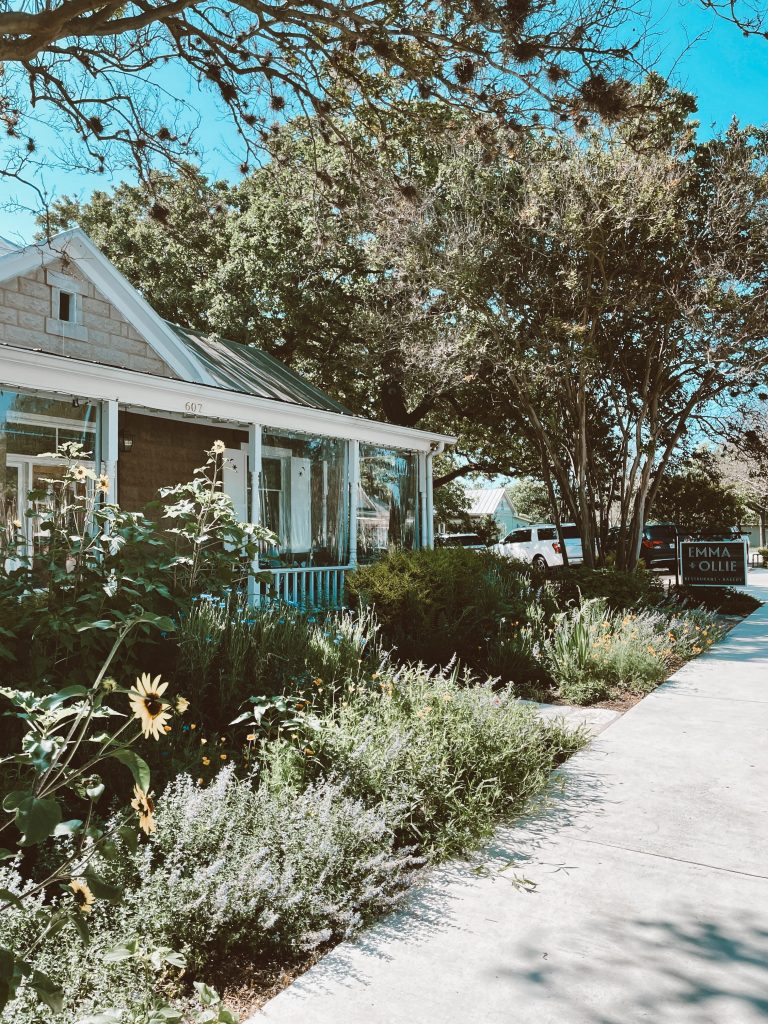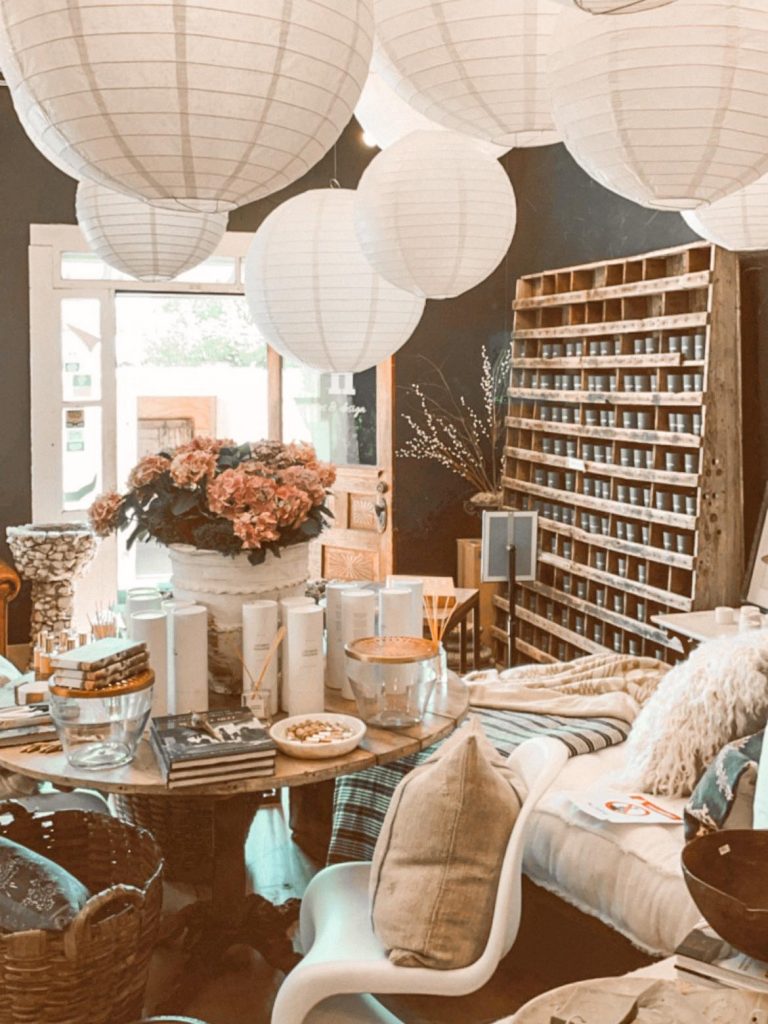 The other cabins are called Acorn, Leaf, Sapling, and Live Oak! If you are thinking of booking something immediate, be sure to book asap! Most of the cabins are filled up into next year with 2-3 day availabilities sporadically left. Occasionally people will cancel their reservations and they'll post the availability on their Instagram @honeytreefrg. They are also constantly working on new cabins so follow them to be alerted when a new one opens! My husband and I loved our stay and are already planning on coming back again to experience a different cabin!