It took me a while before I finally caved and bought a Samsung Frame TV, but I have always had a hard time figuring out how to make a tv look aesthetic and this was honestly a pretty great solution!
We have the 50 in. Samsung Frame TV. This is what it looked like when we first got it. Originally I was going to do the basic frame that you can purchase on their website, but I decided to go for something a little more show stopping.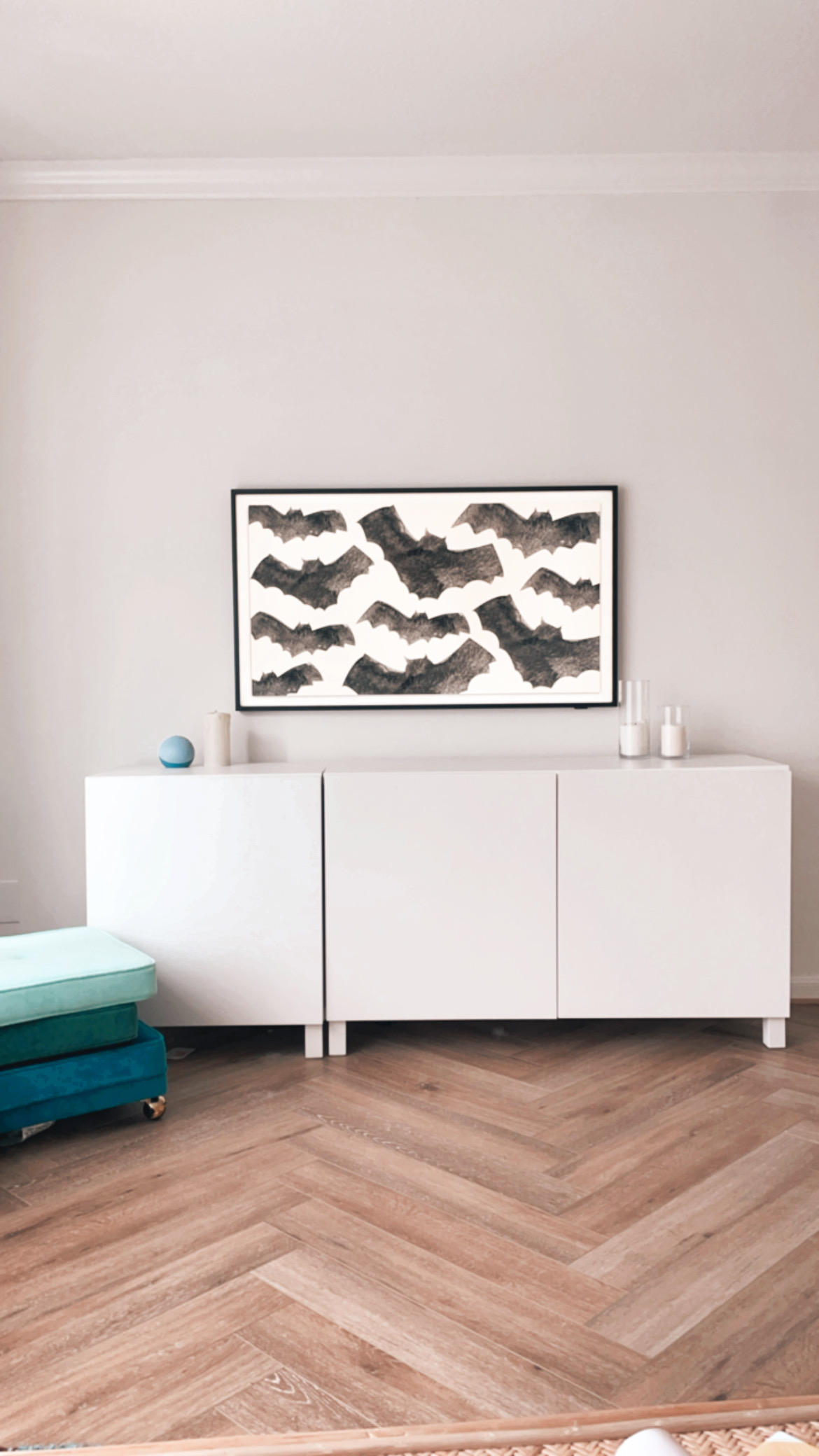 One of the popular frame tv frame makers is Deco TV Frames. We went with the Ornate Gold Frame , which I just love! It makes such a big impact. They also have a lot of other pretty frames to pick from! If you want to see how other frames look in real life, definitely check out their Instagram.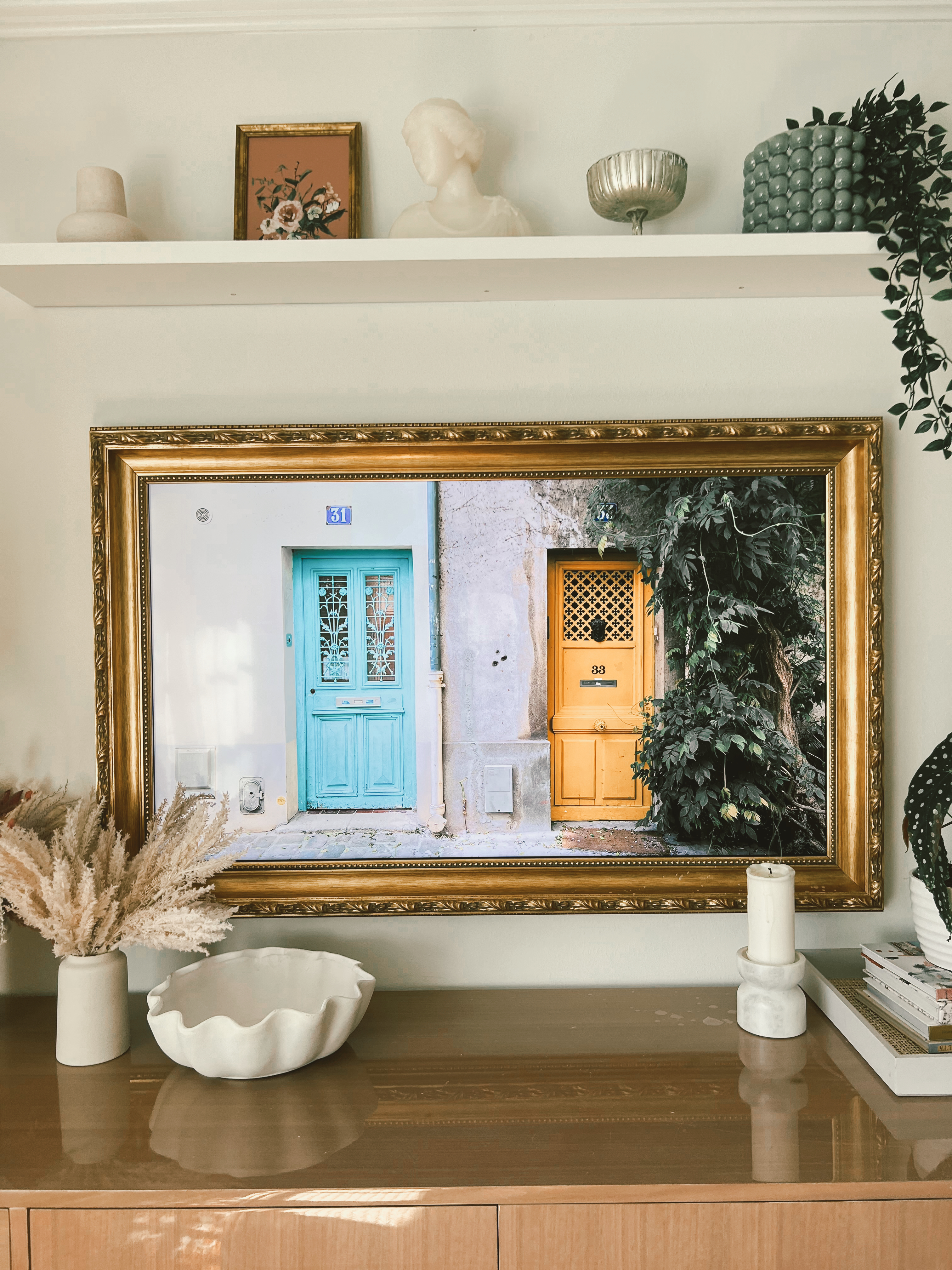 I've also seen a lot of really great DIY frames so if you're looking for a budget-friendly option, I would definitely look into that as well! Feel free to drop any questions and I'd love to answer them as best as I can!