What did the porcupine say to the cactus?
"Are you my mother?"
Thank you for entertaining me and reading quite possibly the worst cactus joke I've ever read! I was looking for good cactus jokes to start this off and honestly, they were all bad, however I probably chose the one that was most terrible and slightly confusing.
To start off this super easy DIY, all you will need is:
orange paint
white paint
paintbrush
plate
cacti
planters of different sizes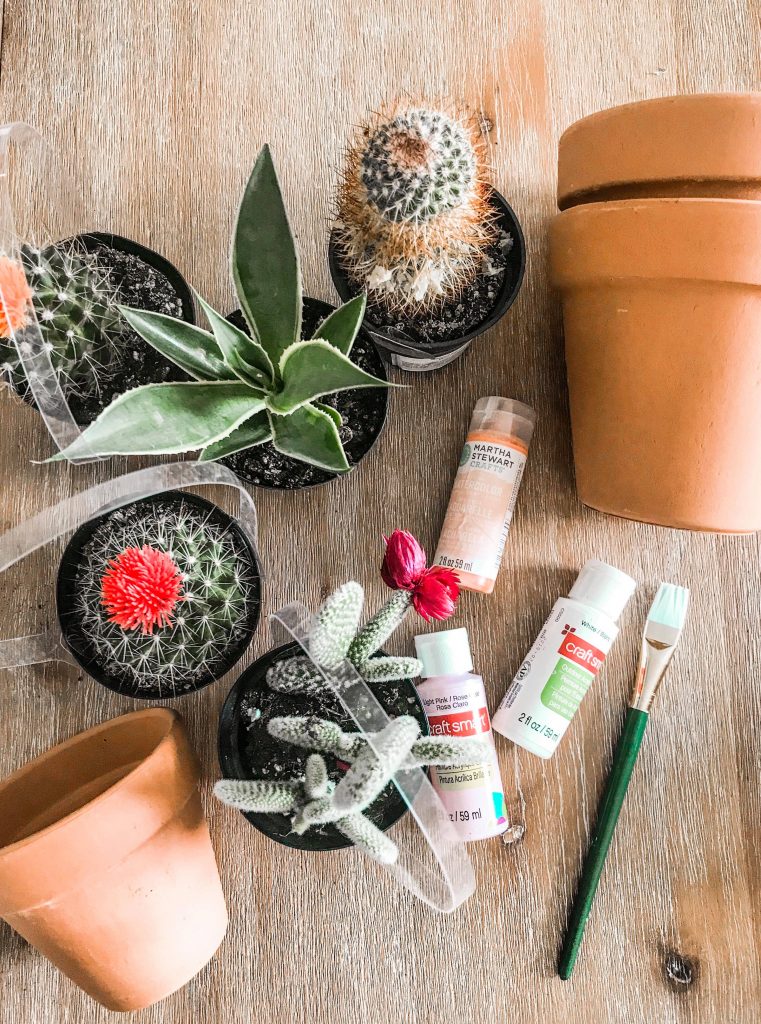 I started off by using just the orange paint on my first planter. When I got to the next planter I added more white paint to the plate and mixed them very well so the colors wouldn't be streaky.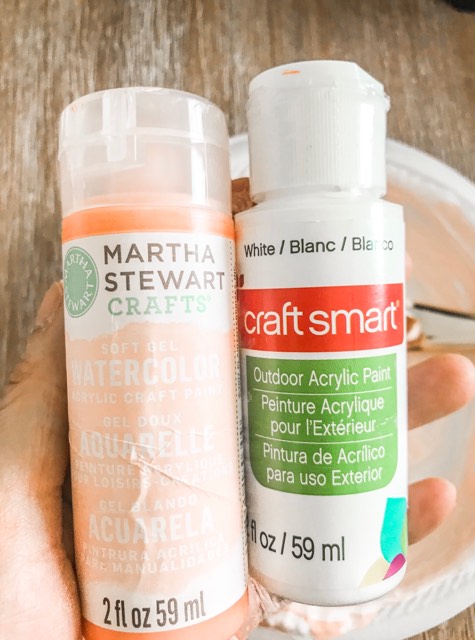 Near the end I ended up with this color, but obviously you can adjust everything until you get your desired color.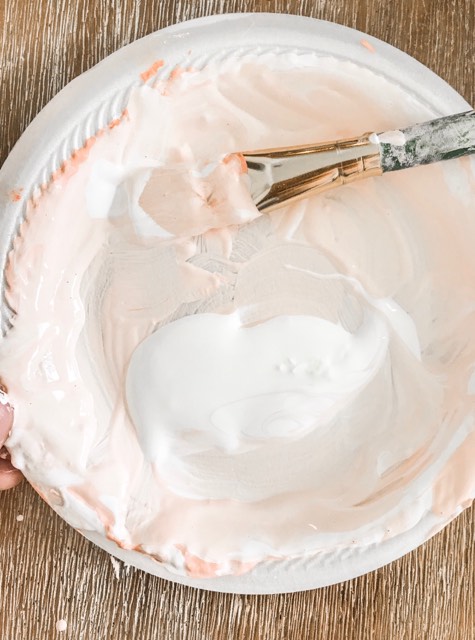 You can arrange them by shade, but I personally really loved organizing them randomly because it made the colors pop a little more and balanced the whole look out!