This post is sponsored by HGTV HOME by Sherwin-Williams and reflects my personal thoughts and opinions.
Whenever I think of a dream space it always has to include a little pink and this pergola was no exception! If you've followed along for a while, you know I've been very into painting and finding the right color combos. I went to Lowe's Home Improvement and found a huge display of Color Collections from HGTV HOME® by Sherwin-Williams(the collections are exclusively available at Lowe's). I usually will spend up to an hour staring at paint colors to get the right colors to compliment each other so the Color Collections were helpful as I was trying to create a vision in my mind of what I wanted. I ended up going with the Vintage Finds Color Collection because I just loved the overall vibe of the colors!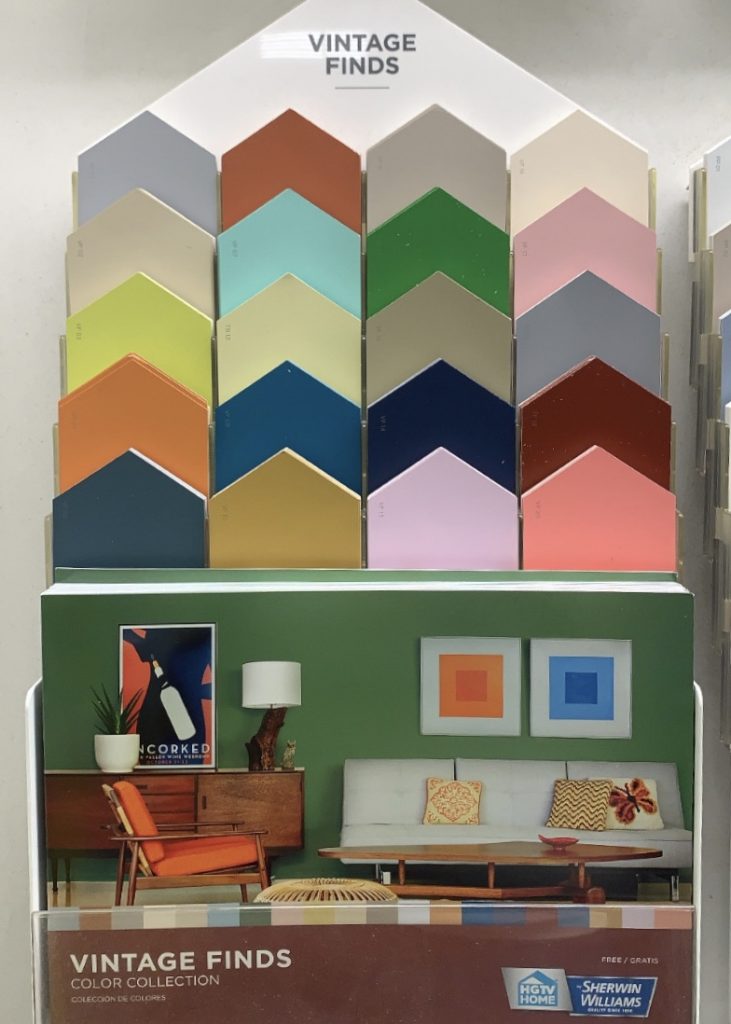 So the next big part was ordering a pergola. I got a pergola kit, which has all the parts you need to build your own. I didn't want the pergola to be just pink(the name of the color I picked is called Lotus Flower) so I chose a really beautiful cream color called Choice Cream to compliment it. Whenever I paint, two things I look for is that it has a primer in it already and that it's one-coat coverage. This saves so much time because you're not having to do extra steps and you don't need to spend extra time painting over and over. The type of paint I picked was the HGTV HOME®by Sherwin-Williams Everlast Exterior Paint & Primer. Another benefit to this paint is that it uses Water Beading Technology to prevent moisture damage because after doing all that painting, you're not going to want it to get damaged!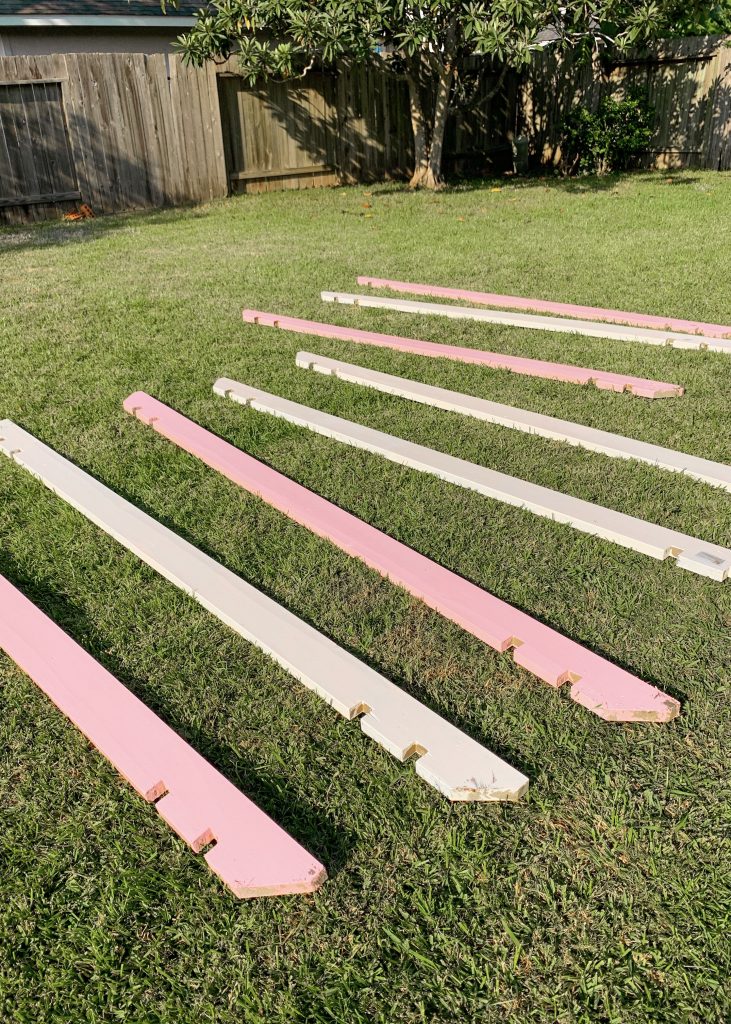 So I was actually shocked that it only took a gallon of each color to complete the entire pergola. I painted the pieces before assembling and friends, let me tell you there were A LOT of pieces. Something to keep in mind is the ideal temperatures to use this paint is between 35°F and 90°F. I painted at 70°F at nighttime and 85°F during the day and it seemed like the paint dried faster at 85°F.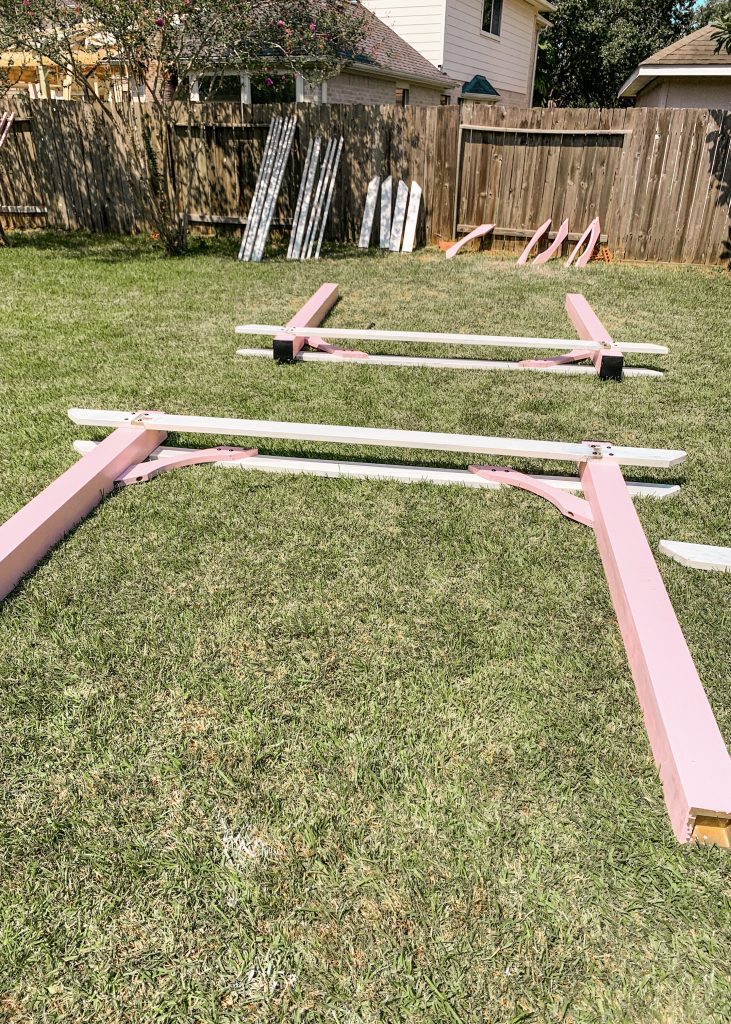 The hardest part about this project was definitely the assembly. When put together a lot of the pieces were very heavy. This took about 8 hours to assemble, but the result was well worth it!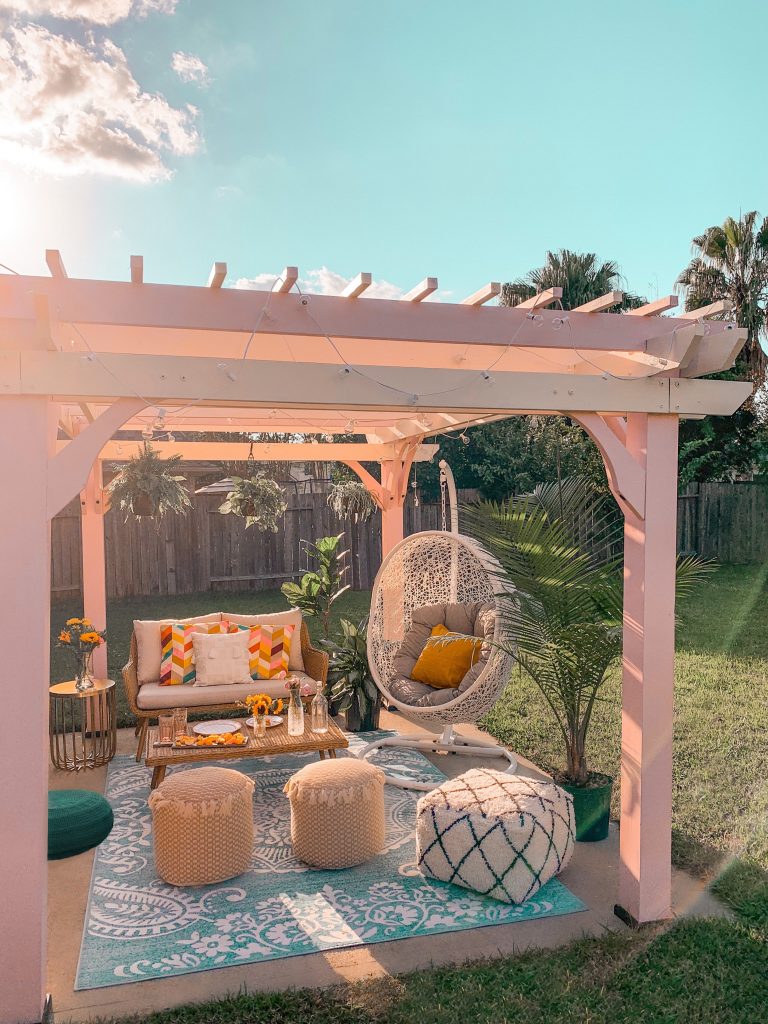 Here's how the pergola turned out! When I was picking out furniture, I used the Vintage Finds Color Collection to find items that fit within the color scheme I wanted. I used colors like Blue Nile, Refresh, Tailpot, Frolic, and Softer Tan to compliment the Lotus Flower and Choice Cream.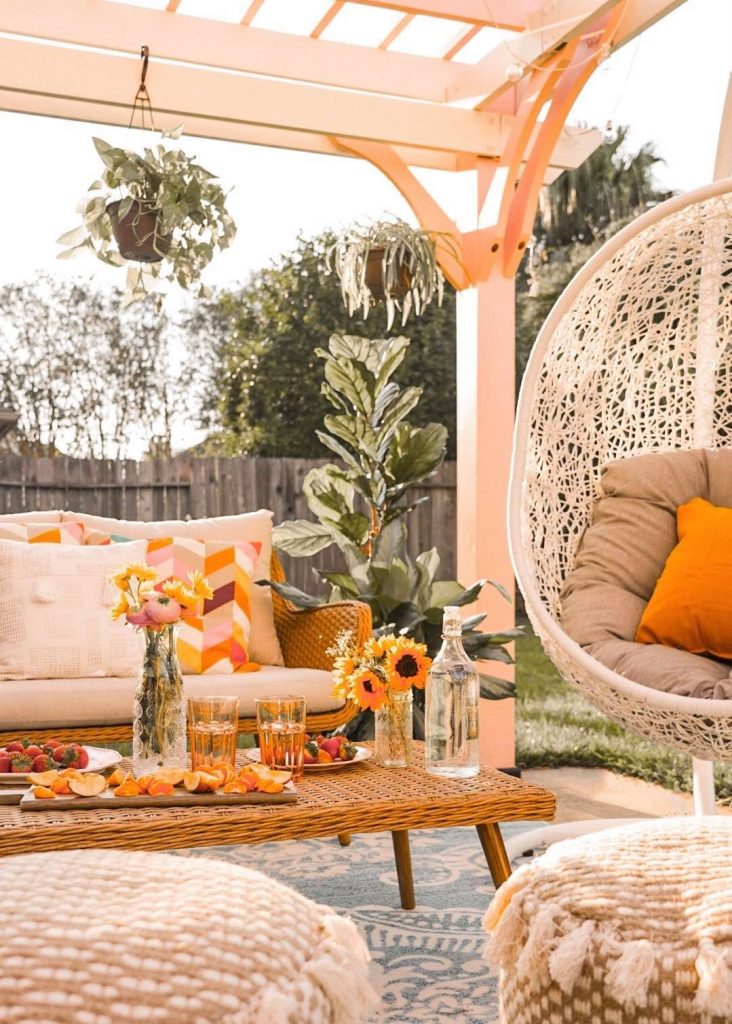 After I laid out the furniture, it felt like something was missing and I realized there was just too much empty space at the top and corners of the pergola. I picked up some plants and just arranged them in those spots to create a more decorated look!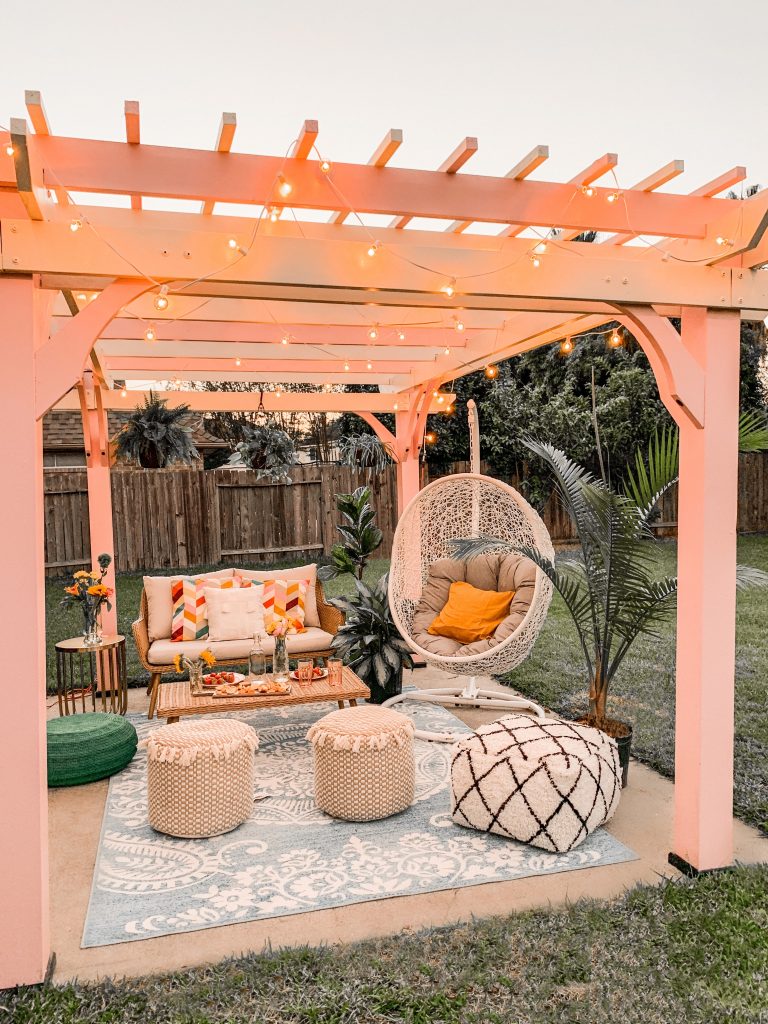 Last, but not least, I strung string lights at the top of the pergola to give the space a warm feel. This is what the lights look like when they're on at night and it completely transforms the space to feel super cozy!
This was probably the biggest project I've ever attempted. I went out of my comfort zone and tried some bolder color combinations and am so happy with how it turned out! Feel free to drop any questions you have about the pergola below!