7 Rings has been stuck in my head non-stop lately and so obvs I had to throw an Ariana Grande themed Galentine's!
Channeling my inner Mary-Kate and Ashley Olsen, I knew I had to have a pajama party! These shirts from Femfetti were so much fun to wear! We did a mix of Thank U, Next and Love Like Ariana & Ari shirts and I just loved the mix and match of them! Everyone got to pick out pajama bottoms, which were from Old Navy and super reasonably priced!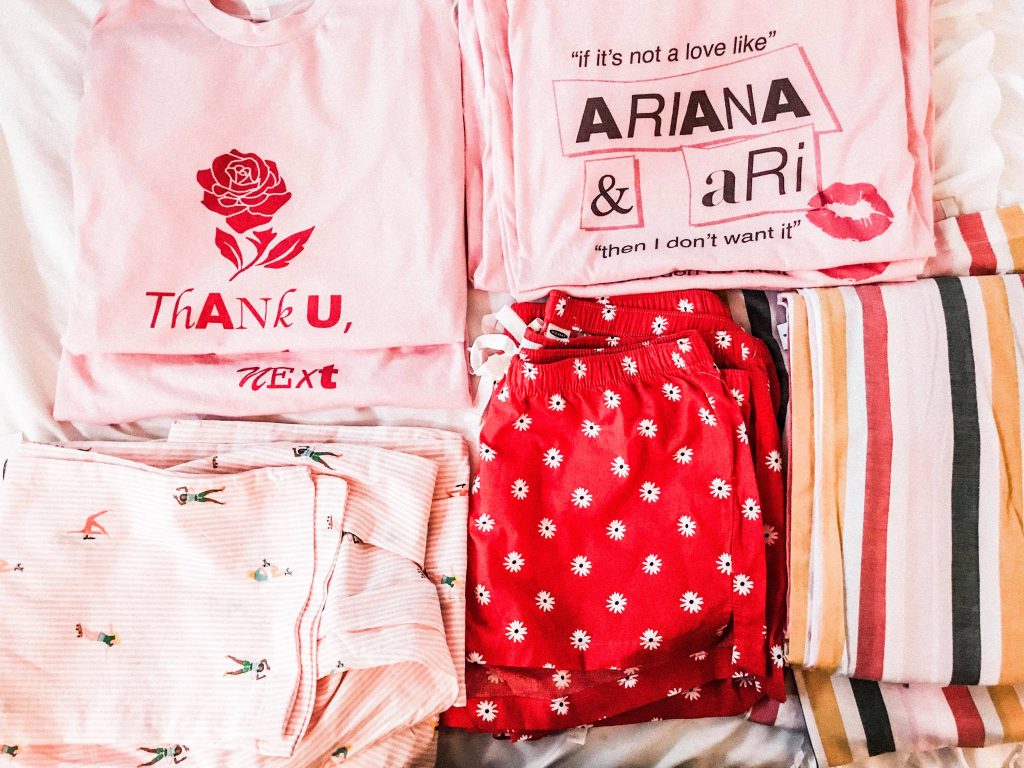 We had a mix of everyone's favorite sweets and I picked up these fun glittery cups from Target. P.S. When I was setting out the Sprites, they all started falling out of the box they came in *cries*, but my besties helped me pick them all up!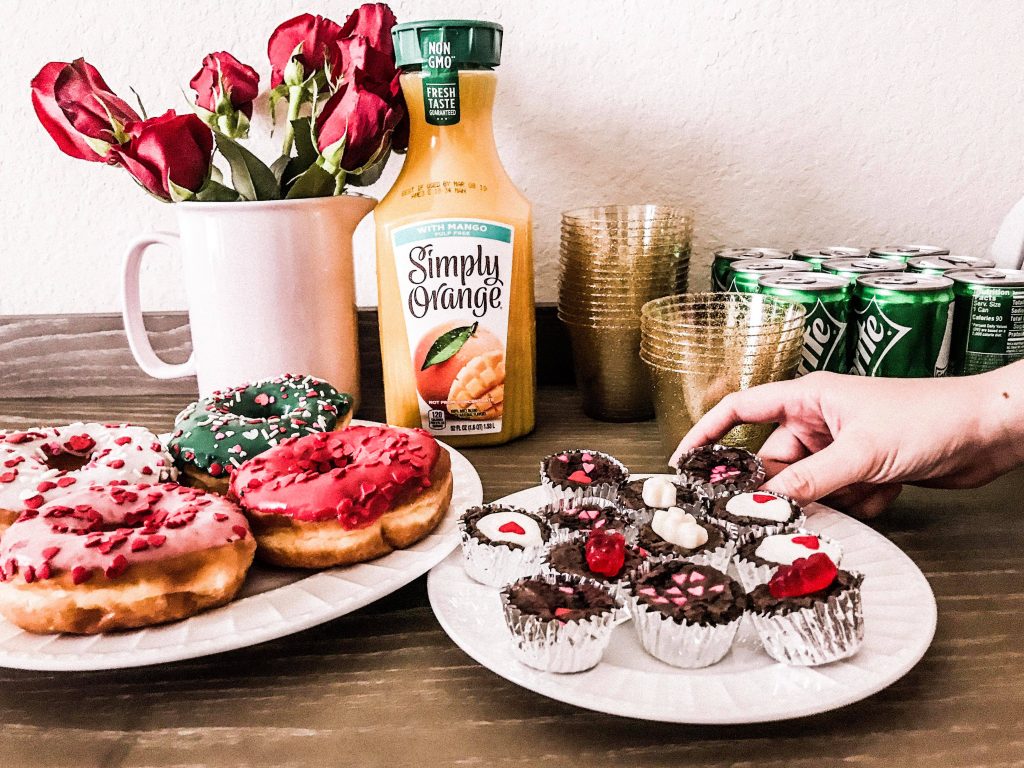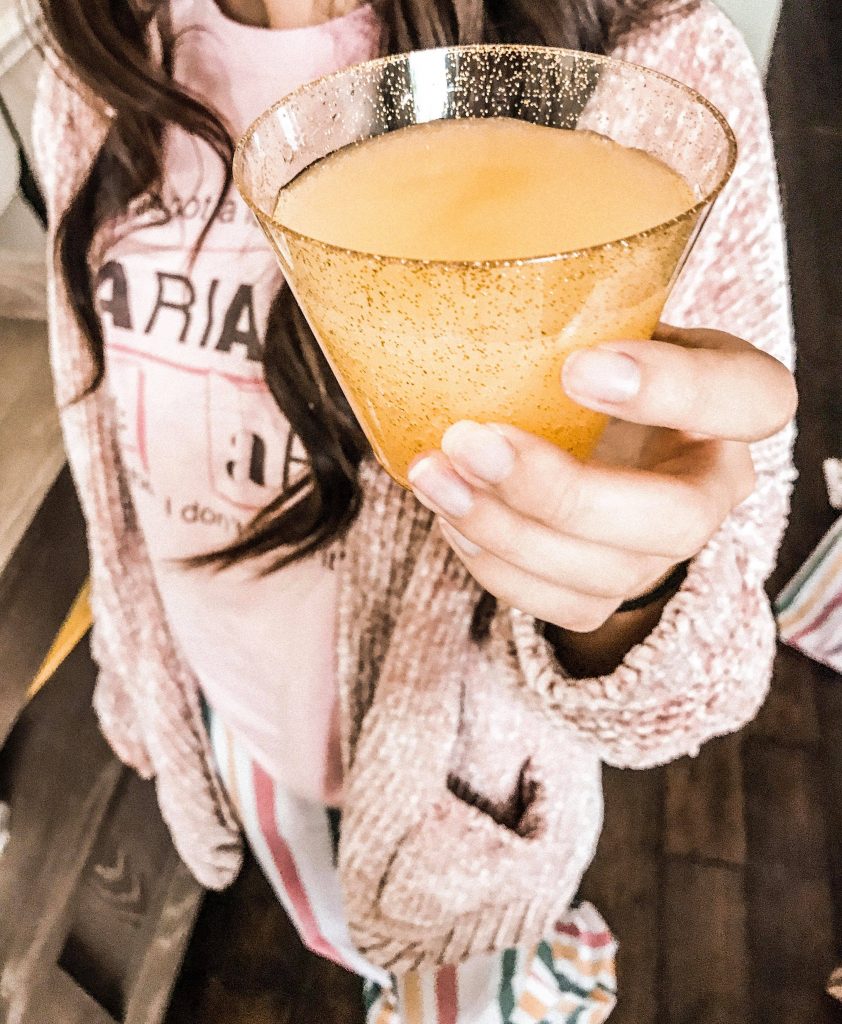 And lastly, as a nod to 7 rings we had (diamond) ring pops! Unfortunately, my receipts aren't looking like phone numbers so this was obviously a close alternative! The seven was from Target and very cheap! My favorite budget-friendly party decor is the Spritz collection! They have cute plates, banners, and balloons for amazing prices!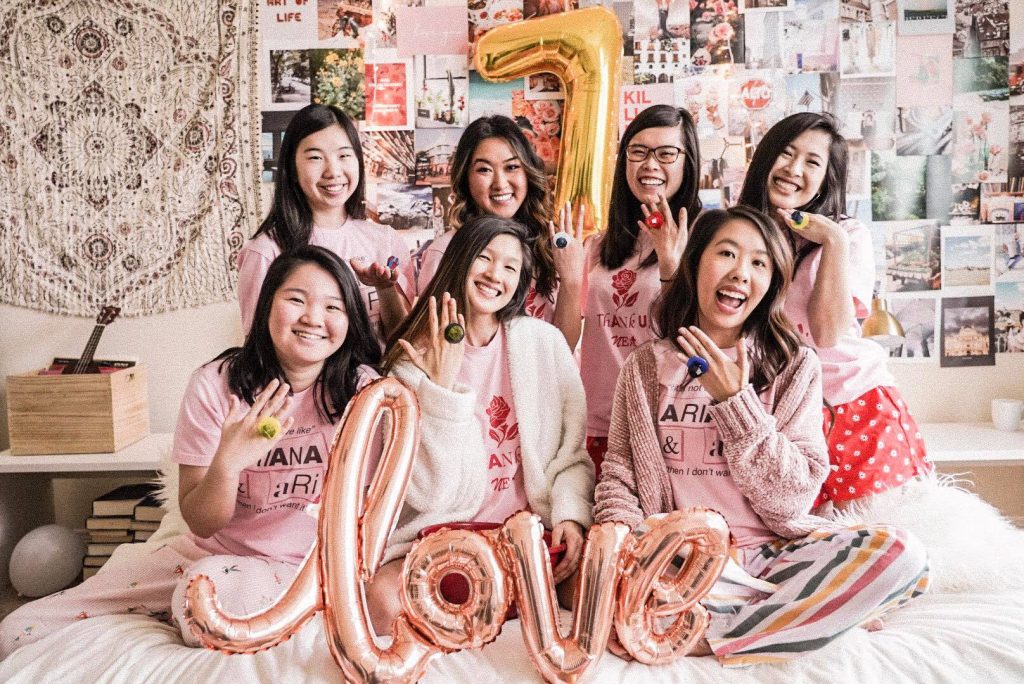 How are you planning on celebrating Galentine's/Valentine's Day?