This post is sponsored by National Hardware, but reflects my personal opinions.
Can I tell y'all a little secret? This project scared me! I have been wanting to hang some outdoor bistro lights, but I've been putting it off because it seemed like a lot of work, HOWEVER, after eating some ramen, doing the dishes, and trying to find any other excuse to put it off, I got to work.
Gathering the materials was pretty easy, since National Hardware sent me a Bistro Light Kit that included their new hardware line Placement™, which included Q Hangers. I took my Q Hangers, got on my ladder, and drilled small holes where I wanted the Q Hangers to go. After that, it was SUPER EASY to twist the Q Hangers in by hand. This next part is a little embarrassing, but I took my q hangers, got on my ladder, and tried to screw them in with my hands. This did not work whatsoever. So after thinking about it for a bit, I got my drill and drilled small holes where I wanted the q hangers to go. After that, it was SUPER EASY to twist the q hangers in by hand.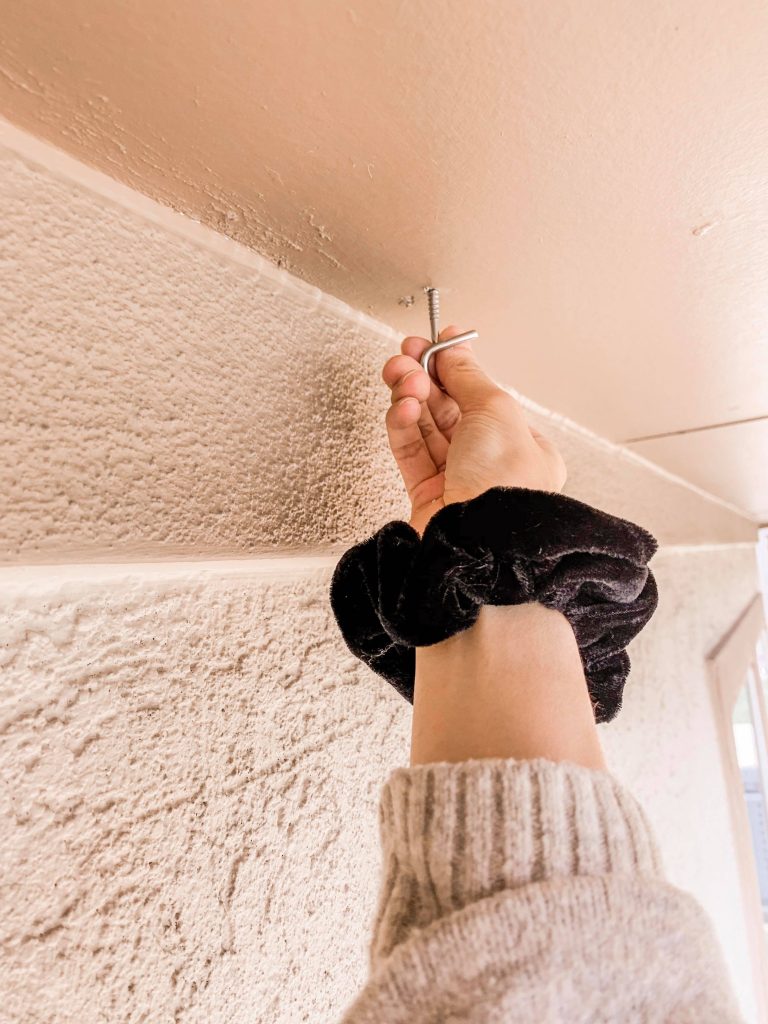 Next, I took the lights and started threading them through the q hanger. WhWhat's great about these hangers is that you can easily take the lights out if you want to change them out for a different set or hang something else from them. They are also made of stainless steel, so I don't need to be worried about them rusting outside.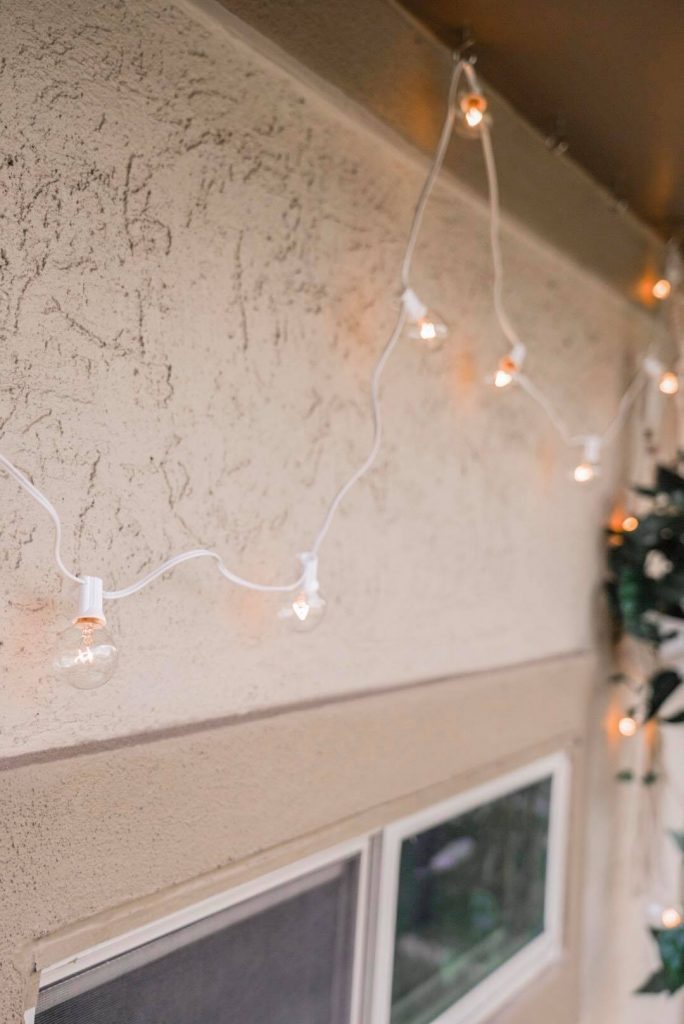 These lights they sent were purchased from Amazon, and came with two extra bulbs in case some of yours go out. Also, if one does go out, the rest of the lights will still work, you just need to replace them!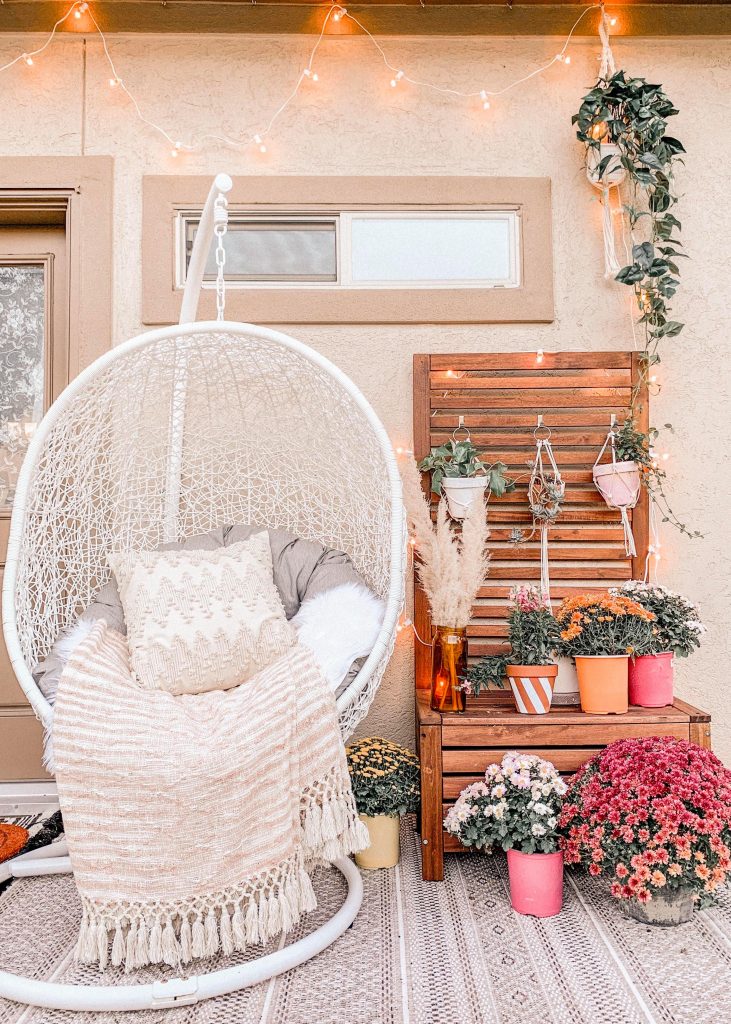 This is my happy place! I'm so excited to spend nights out here, reading books and drinking apple cider! The lights make everything feel so cozy and it really only took me 30 minutes to finish!