One of the biggest trends I have been seeing lately is beautiful, herringbone hardwood flooring! As we were working on the budget for renovating our home, I considered it and had our contract give us an estimate and y'all it is EXPENSIVE! Our alternative plan was to find a herringbone vinyl flooring. I actually wasn't able to find one I loved when I google searched herringbone wood floors, but our contractor showed us a few he had in mind and we liked one of them!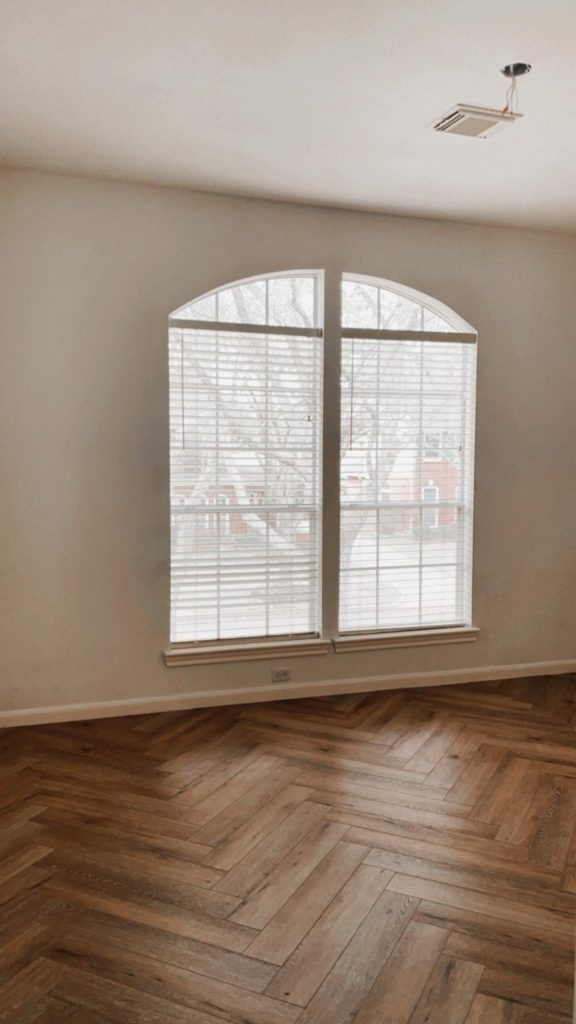 Pros of Vinyl Flooring
We went with the Innova Howell Mountain Herringbone Vinyl Flooring. We had heard that vinyl flooring was a little softer than hardwood, which would be nice since Summer is learning to walk and we didn't want her to constantly be falling on really hard hardwood flooring AND hardwood can be difficult to maintain. The vinyl flooring is also waterproof which is a BIG plus!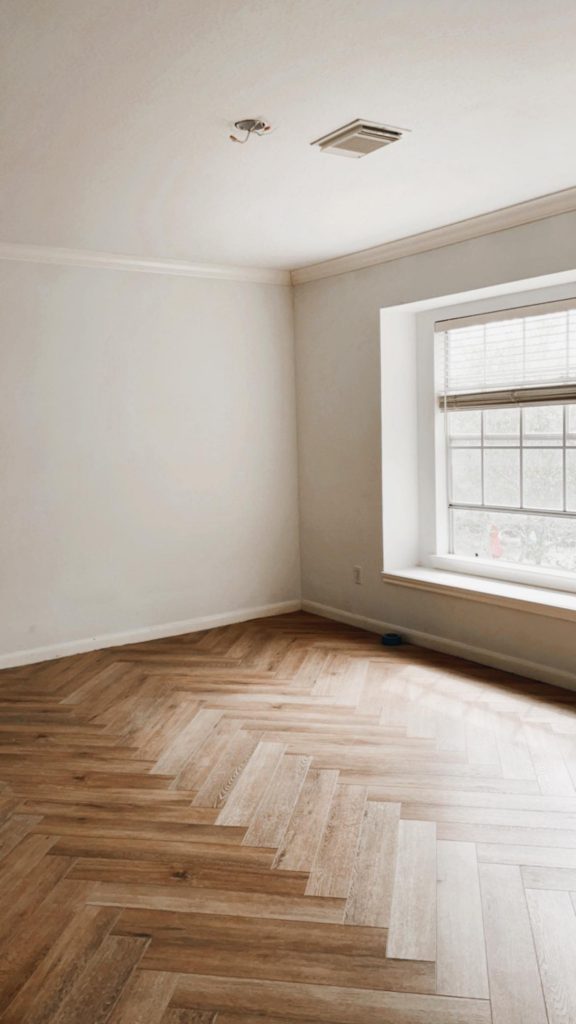 Color and Size
The hardest part about picking out the flooring was getting the exact look we wanted. I do not like the look of big planks of wood in the herringbone style and I also don't like wood that looks too gray. It's always nice to see what a whole room of it looks like as opposed to the samples they show you. The photo below makes the wood look way lighter than it actually is, but I wanted to give y'all a reference for how wide the planks look.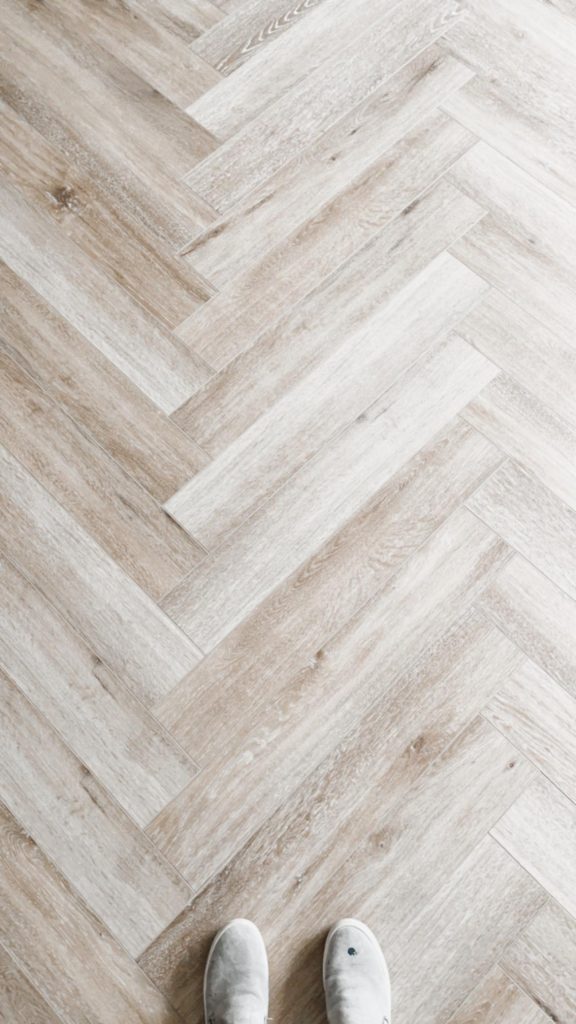 Cost and Overall Thoughts
A lot of different retailers sell this flooring so I would shop around to get a good quote for it! We ended up spending about $3.29 per square foot and that does not include the labor. When it was installed, it did seem a little darker than the photo examples online, but I did end up really loving it!