Fall is just around the corner, with all of the holidays and delicious foods! So much time is spent around the table so it just makes sense to do a little refresh in the kitchen or dining room. I partnered with Spoonflower to bring you ideas on how to create a cozy and inviting tablescape for the fall!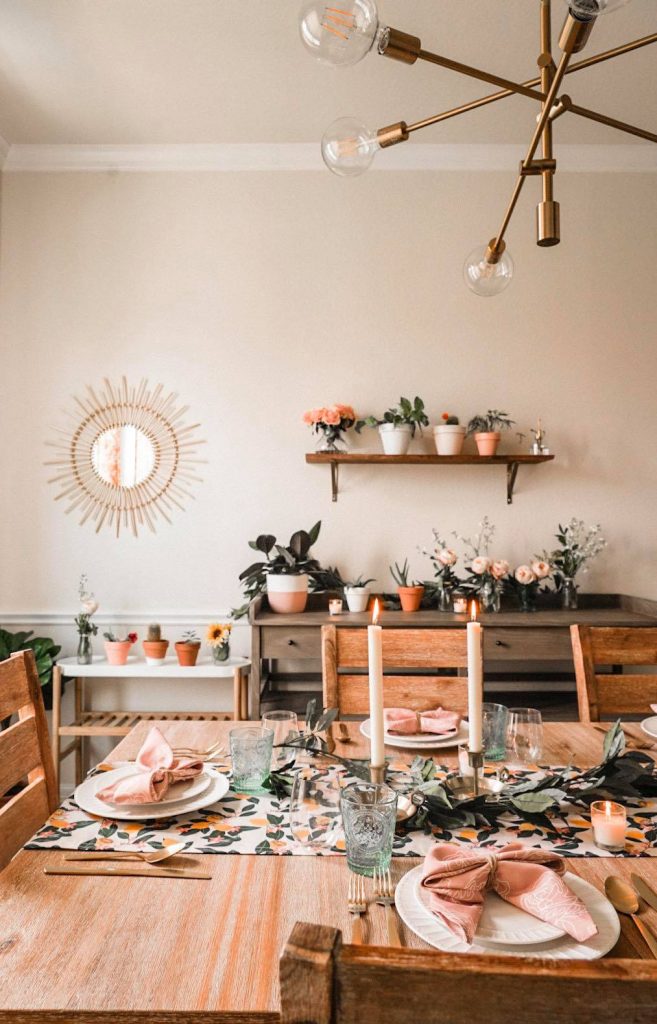 Patterns are everywhere during the fall! When I was creating my tablescape, I wanted patterns that could be functional during the fall as well as all the other seasons of the year. I decided to go with a color scheme that could be used during the spring and summer months as well. The trick to designing to this tablescape was adding different elements that distinctly reminded me of the fall. Lots of rustic touches, candle holders, and tea lights all give me the feeling of the season.
The most difficult part about designing the tablescape was mixing the patterns. Spoonflower has an incredible selection of fabrics and I loved being able to express myself through different designs, however there were just SO MANY cute fabrics, I couldn't decide. One of my biggest challenges was getting all 3 fabrics to work cohesively despite them all being different patterns. I used a bold table runner print with lemons and then decided to do a minimalistic, pink floral napkin. The curtains also were a solid color with white floral designs. This really tied everything together and ensured there wasn't too much going on in the space.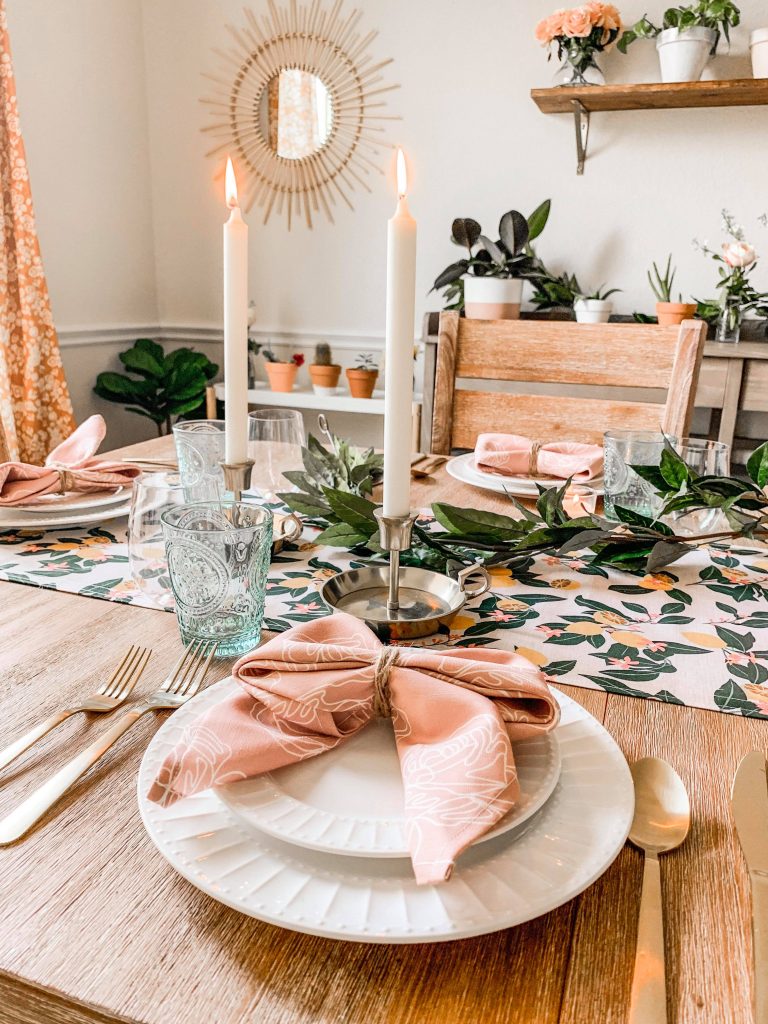 The hallmark characteristic of the fall is a feeling of warmth and coziness. I lit candles and tea lights to create that feeling. One thing I liked about both is that they were very neutral colors and didn't at all take away from the lemony runner.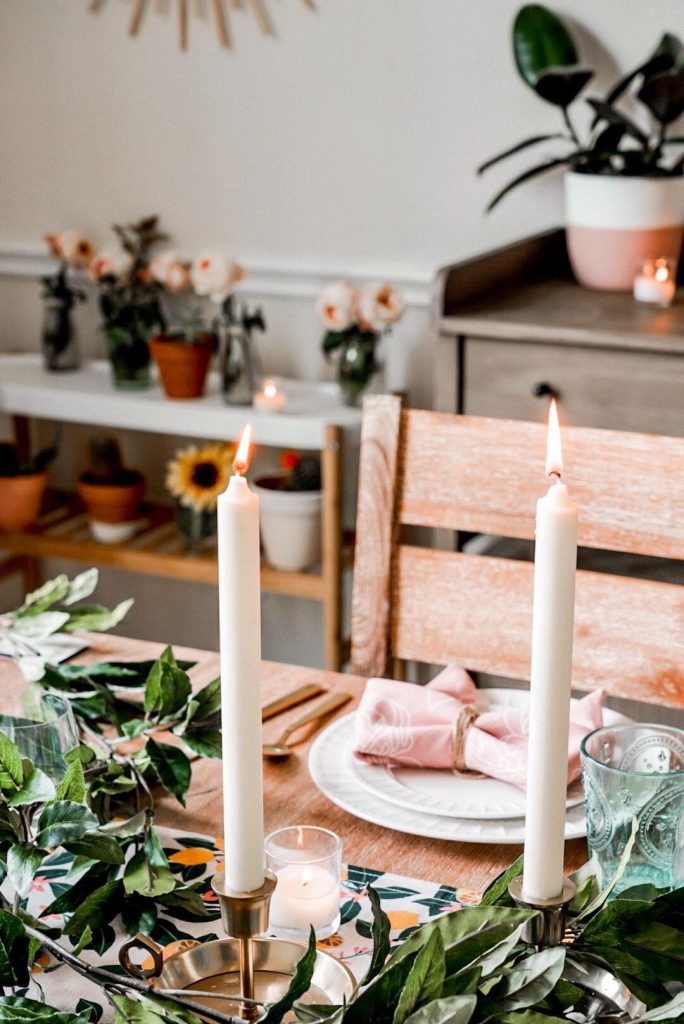 Overall, I'm so excited with how everything turned out! The dining room was a huge project that I wanted to get done and the fabrics from Spoonflower really made the room come to life!