I want to start off by saying 1. This post is sponsored by Nearly Natural, but reflects my honest opinions and thoughts! 2. Basically all of the faux plants in my home are from Nearly Natural. When I like something I tend to stick with it and I've bought multiples of the plants I really love!
Nearly Natural was kind enough to give me an amazing 20% off code to share with you all! You can use the code "MICHELLE" to get the discount! Also, there's a 30% off code for the cutest faux cactus and my 5′ golden cane palm! You can use code "1stTime4Faux" to get 30% off!
This past year I've discovered the wonders of faux flowers/plants that look real at first glance. Obviously, if you go up close to a fake plant or flower you can touch it and realize it's plasticky or silky, but I've found that the best faux greenery makes you look a little harder. You actually have to touch it or look carefully to see if it's real. Here are a few of my favorites!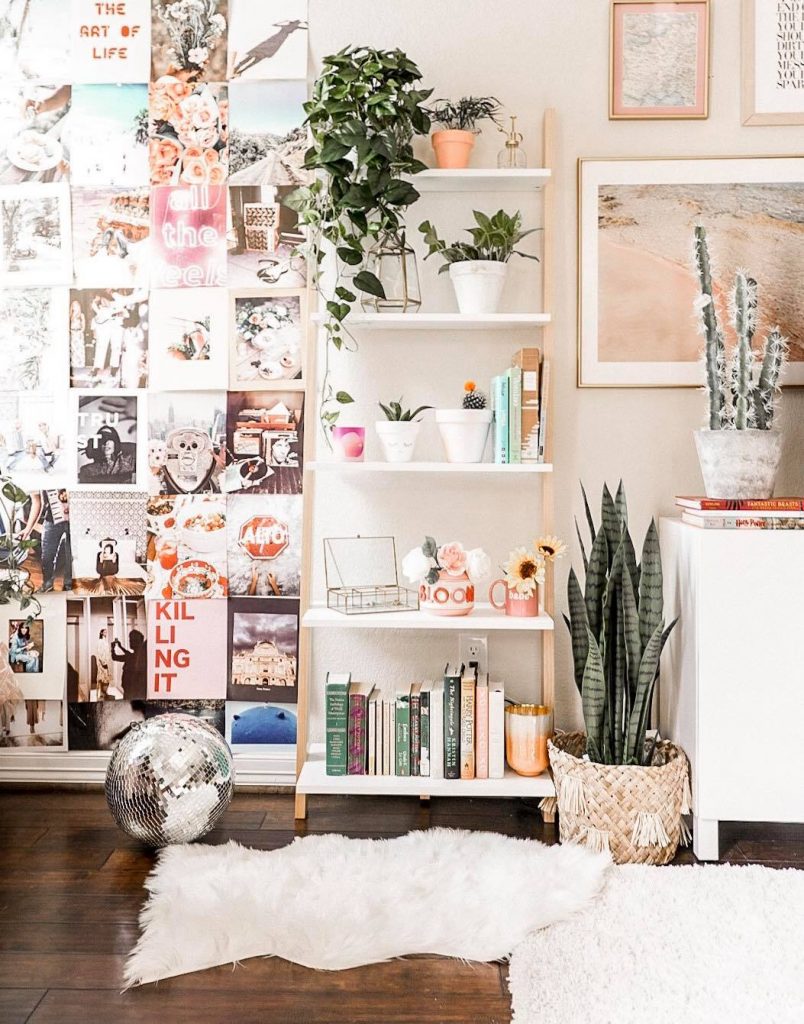 I am a firm believer that balance is everything! I personally love a mix of artificial plants and faux plants. This cactus is one of my latest finds from Nearly Natural! The spines are very rubbery and overall gives me peace of mind that my cats aren't going to get hurt if the brush up around it.
The plant on the floor in a basket is a faux sansevieria. It is one of my all-time favorites and I am constantly having people comment on how "healthy" it looks, which is basically the ultimate compliment!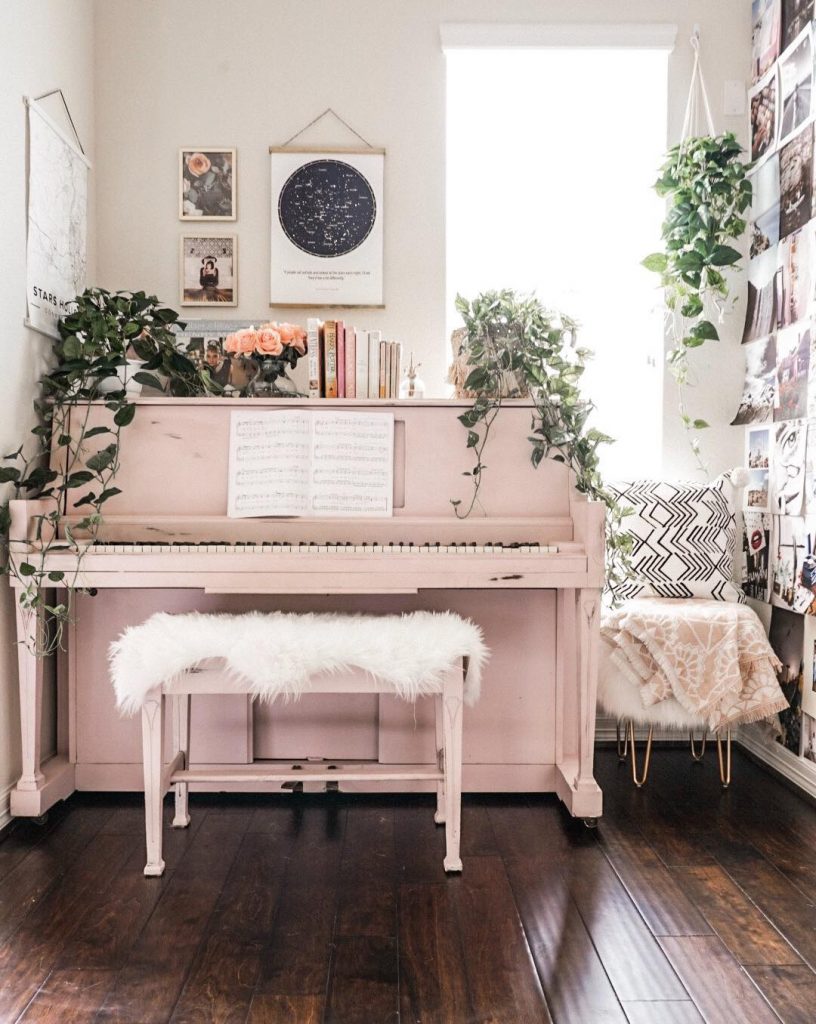 I love hanging plants! They instantly fill up a space and give off a lush feeling. I try to dress mine up with woven baskets and macramé hanging planters. Most of the hanging plants that come from Nearly Natural already come in a white, plastic planter and have an attachment for you to hang it with. On my piano I have a pothos and philodendron. Honestly, I could use about 5 more of these faux hanging plants because I use them to frame a lot of different spaces. I usually try to hang them from high up because they really fill out an empty space. The leaves are detachable so I try to keep them in higher spaces I know Frumpy won't get to because I don't want him to eat them.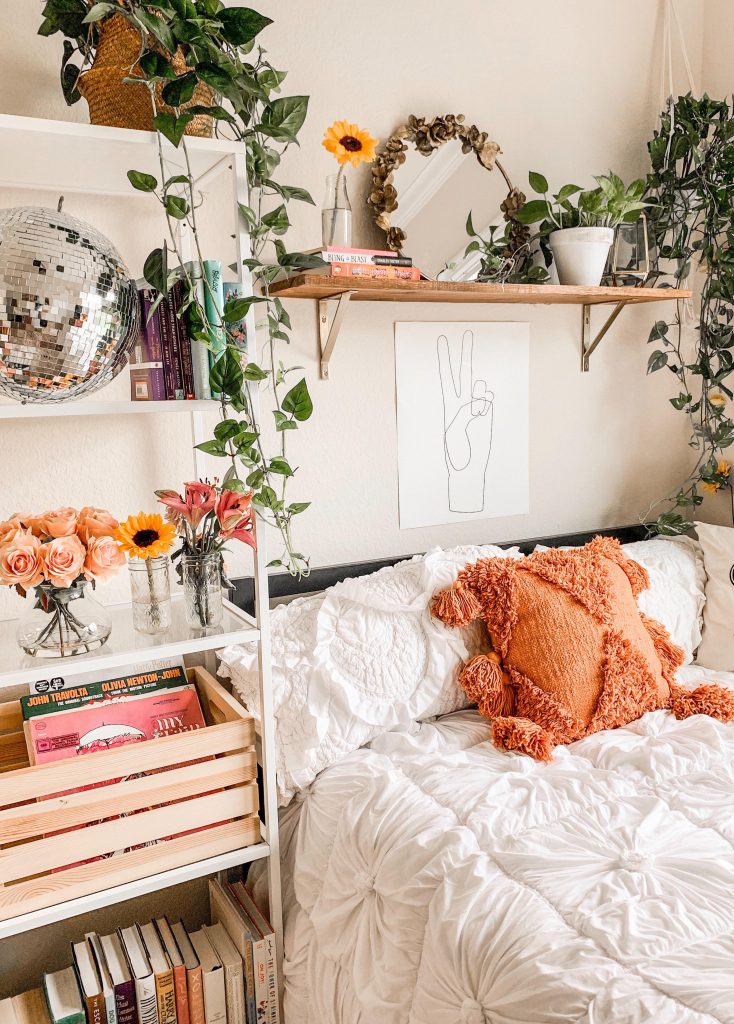 I used hanging plants in my bedroom as well. I find that they look really great on shelves! If you look to the left I have an arrangement of silk roses. This is one of my new favorites because it blends in so well with real flowers and plants! Although it's an arrangement of artificial flowers, you can't really tell until you get a little closer. Plus, the color is AMAZING!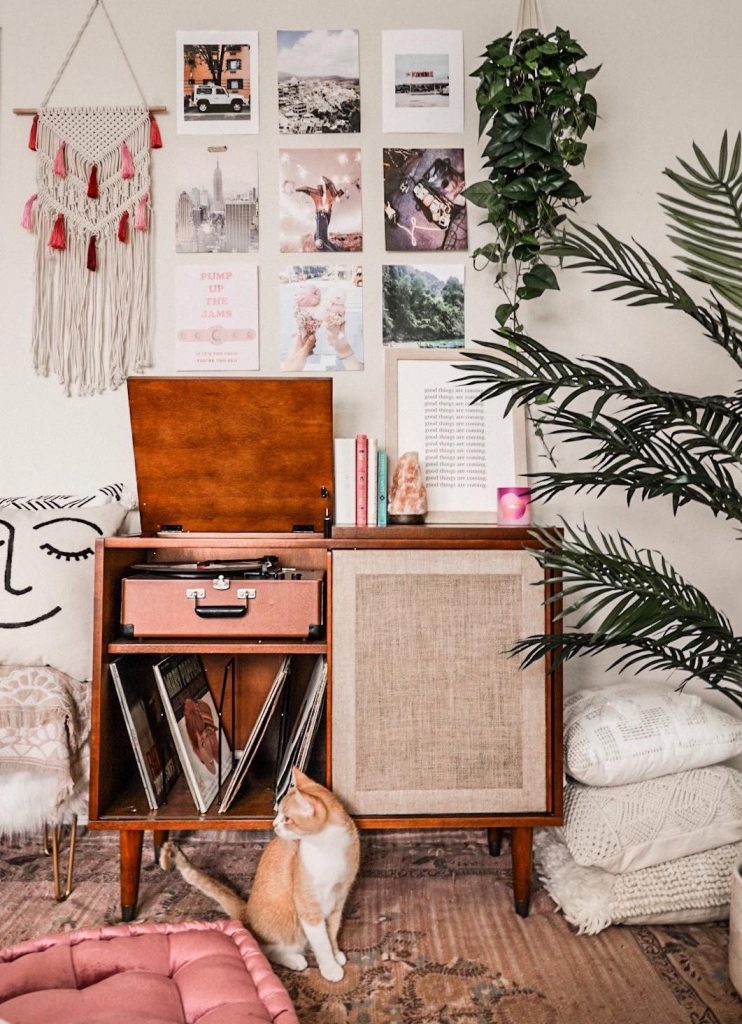 The other day someone asked where I bought my palm and what type it was because they thought it was real, which had me really convinced it was a good buy! One of the big reasons I got into faux plants was because I had 2 cats and I was constantly anxious that they would nibble on the wrong plant and get sick.
I used to think that faux plants were so so TACKY, but now I swear by them! The artificial arrangements and plants truly have made a world of difference in my home! They've allowed me to create a whimsical and warm environment, while not putting my fur babies in danger! Feel free to check out Nearly Natural and to use code MICHELLE for 20% off your order and code "1stTime4Faux" to get 30% off the faux cactus and my 5′ golden cane palm!